Platform Basket cutting-edge update
By Euan Youdale17 April 2020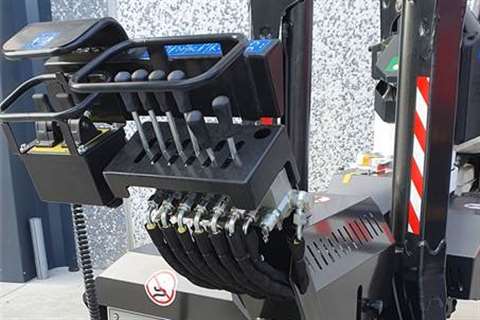 Platform Basket is launching a cutting-edge version of one of its range of tracked platforms.
The 13.80 Pro offers an alternative option to the existing 13m working height 13.80, mainly through its control system and diagnostics.
Some of the main differences offered by the Pro version, include a Scanreco radio remote control for driving and stabilisation, as well as aerial movements in the basket. In an emergency situation, stabilisation can be performed manually or using the control system. There is also a new ground control panel with wider display and enhanced diagnostics.
In addition, the Pro is equipped with a storage compartment for the radio control unit, which also has the capability to raise and lower the boom to transport position and to drive up trailer ramps. Once at its work location the machine can be raised at a distant, using the remote control.
The new version will be available for deliveries from July this year and has to be ordered in its Pro configuration, as retrofitting is not available.