Platform exit system launch from Genie
By Euan Youdale02 February 2015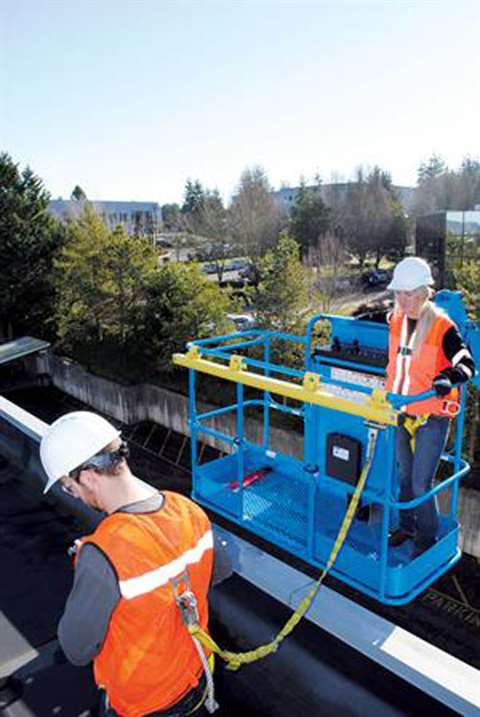 Genie has introduced the Fall Arrest Bar, available for ANSI and CSA boom lifts.
The safety system can be quickly attached to a 6 ft or 8 ft platform on all 40 ft Genie telescopic boom lifts and 45 ft articulating boom lifts and higher, except the S-125HD model.
A smooth, sliding, horizontal track design allows the operator to tie off and move freely outside the platform using a 6 ft shock-absorbing lanyard. The enclosed track, made from high strength steel, protects the trolley from weather and debris. The yellow, identifiable bar attaches quickly and easily, within 15 minutes, for fast setup and removal.
"Many boom operators have unusual access requirements; for example in the aviation industry while working on the wings of airplanes, or in amusement parks," said Christine Zeznick, boom associate product manager, Terex AWP. "The Fall Arrest Bar accessory provides that extra safety enhancement for exiting the platform."
The new Genie Fall Arrest Bar option complies with ANSI A92.5-2006 and CSA B354.4-02 standards for self-propelled booms. The CE certification of the Genie Fall Arrest Solution is currently being evaluated. the shock-absorbing lanyard is also now available.