Police raid contractor over World Cup allegations
By Chris Sleight17 August 2015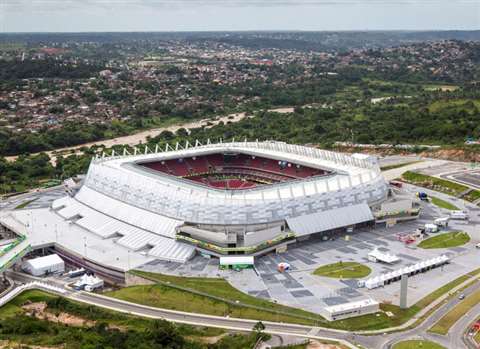 Brazilian Federal Police have raided contractors' offices as part of an investigation into alleged fraud and over-charging of construction work on venues for the 2014 World Cup. The latest action in Operação Fair Play (Operation Fair Play) focuses on Arena Pernambuco in the city of Recife.
A police statement said search warrants on 10 premises had been executed, comprising contractors' offices and the houses of two individuals. It added that overpricing on the Arena Pernambuco was put at BRL 42.8 million (US$ 12.3 million)
Odebrecht was the main contractor on the project. It confirmed in a statement that raids had been carried out at its headquarters in Rio de Janeiro, and offices in São Paulo, Salvador, Recife, Belo Horizonte and Brasília.
The statement added, "The company is confident that the project in question was strictly compliant with all applicable rules and laws. For the sake of transparency, CNO [Construtora Norberto Odebrecht] reaffirms that the company and its executives have always been at authorities' disposal to provide clarification and present documents whenever necessary, and deems today's measures unwarranted."
A further statement went on to describe the raids as "Unlawful," and "Abusive." The contractor added that the scheme was built under a public-private partnership (PPP) agreement, without the use of public funds. "[The] Public-Private Partnership (PPP) was preceded by an Expression of Interest Procedure (PMI), based on applicable legislation and duly authorised by the State Government of Pernambuco," said the statement.
However, a police statement said, "The basic design was produced without providing any information without justification of the adopted costs, demanding exorbitant technical certificates and with extremely short time of analysis for the other competitors, inter alia with a view to the frustration of competitive character.
"The evidence gathered in the investigation indicate the formation of a criminal organisation focused on corruption of public officials, to obtain by fraud, financing and fraud in bidding."