Port of Natchez installs new Liebherr LR 1280
By D.Ann Shiffler06 June 2011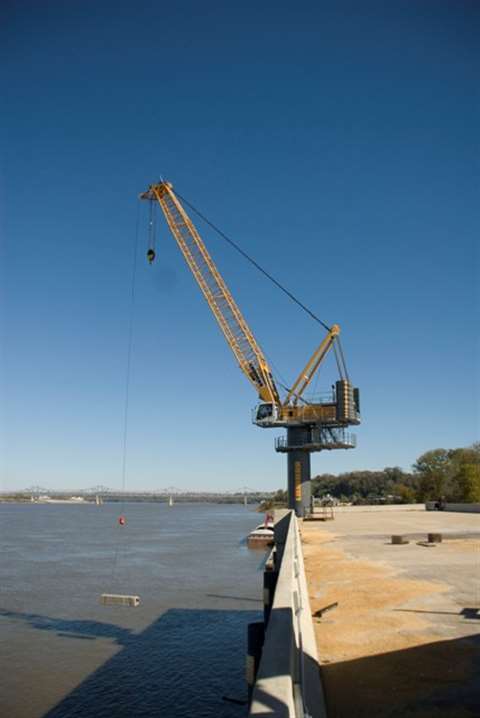 For more than 30 years, the Port of Natchez has been operating in the Gulf of Mexico region. The port recently installed a Liebherr LR 1280 crane which provides heavy lift capacities far greater than most municipal ports of its size, according to the Port.
The Port of Natchez's Liebherr LR 1280 is mounted on a 9 meter pedestal and is handling heavy lift general cargo with special emphasis on serving the metal fabricating industry. The Natchez-Adams County Port, located in Mississippi, specializes in handling unitized, palletized, containerize, dry bulk liquid, baled, heavy lifts and roll-on, roll-off cargo.
For its size, the LR 1280 offers strong performance; it is driven by a 450 kW 8 cylinder diesel engine. The robust steel structure of the uppercarriage is ideally suited for port lifting, according to Liebherr. The crane is equipped with Liebherr's Litronic control system, which is based on CANBUS technology. The electronic system incorporates all control and monitoring functions of the crane and works reliably even at extreme temperatures, under humid conditions or vibration.