Port of Nigg chosen for offshore wind farm project base
By Catrin Jones11 February 2022
Siemens Gamesa Renewable Energy (Siemens Gamesa) has selected the Port of Nigg, Cromarty Firth in Scotland for the assembly and installation port for the 860MW Moray West offshore wind farm. The project will have consent for up to 85 turbines and will be developed by the Ocean Winds consortium.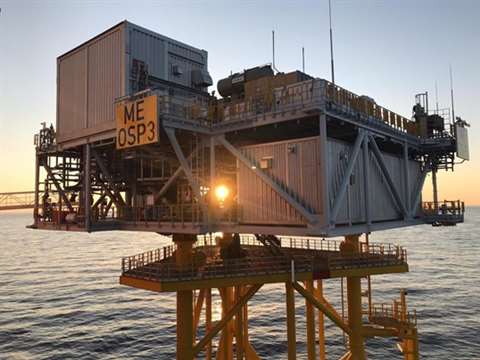 The Spain-based company said the Moray West project would be progressed under 'a rapid deployment plan', meaning almost continuous use of Nigg for pre-assembly and installation campaigns for offshore wind energy projects from 2017 to 2024.
The conditional agreement signed with port operator Global Energy Group would see the site used as the base for turbine assembly and marshalling works prior to offshore installation.
Subject to receiving an award under the latest Contracts for Difference 2022 (CfD) and Ocean Winds reaching financial close, Siemens Gamesa said turbine components would be marshalled at Nigg prior to installation and commissioning through to 2024. If successful, the agreement to supply Moray East would mark the latest in a pipeline of offshore wind projects that have used Nigg as a base in which Ocean Winds is also the majority stakeholder.
Project director for Moray West, Adam Morrison, said, "The decision to utilise Nigg follows three successful and safe large installation campaigns, including our sister project Moray East.
"Having suitable facilities to secure the Moray West work has underlined the value of earlier investments in Nigg and the ongoing need to invest in quayside infrastructure to support the growth of the sector."