Porto di Carrara takes on Gottwald
By Laura Hatton09 July 2015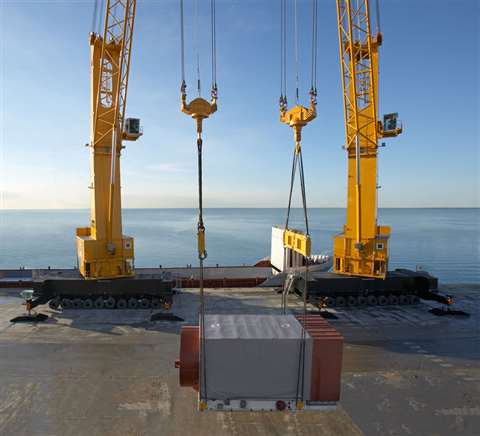 Porto di Carrara (Marina di Carrara) in Italy has purchased a diesel-electric Terex Gottwald Model 7 mobile harbour crane from Terex Port Solutions (TPS).
The G HMK 7608 has a lifting capacity of 150 tonnes, a maximum working radius of 54 metres and hoist speed is up to 100 metres per minute.
Paolo Dello Iacono, Porto di Carrara managing director, said, "Our port is a leader in importing and exporting stone, steel products and project cargo. The new crane helps us to extend our capacity in these segments."
"Currently we are linked to 85 ports on five continents. In order to face the challenge of gradually rising handling volumes, we continue to rely on productive and reliable mobile harbour crane technology from TPS," Dello Iacono adds.
Gino Gherri, TPS regional director sales and services, said, "The new machine is another milestone in our business relations with Carrara. Porto di Carrara has relied on technology from TPS for 30 years. Since 1985 this customer has purchased a new crane virtually every year. He has now opted for Generation 5 cranes a second time, a sign of the effective, long-lasting partnership between our teams."
The G HMK 7608 model was delivered in June 2015. It is operating alongside 11 other Terex Gottwald mobile harbour cranes.