Positive rental prospects for Toromont
By Thomas Allen05 November 2019
Rental has helped to lift the revenues of Toromont Industries, and looks set to continue having a positive impact.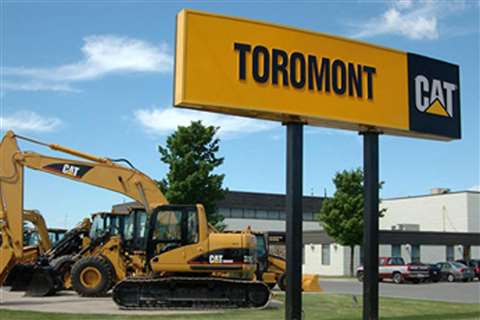 The Canadian company, whose rental business is owned by a Caterpillar dealership, has reported an 8% rise in total revenues to CA$975 million for the third quarter of 2019.
Within that, the Equipment group achieved a 10% increase in revenues to $882 million for the third quarter, and for the year to date revenues were up 5% to $2.4 billion. This increase was attributed to higher product support, rental and used equipment sales.
Scott Medhurst, President and CEO of Toromont Industries, said, "The company delivered strong results in the quarter on solid execution and disciplined expense management.
"The increasing proportion of product support and rental revenues to total revenues across the enterprise continues to contribute positively to higher earnings."
Medhurst added that infrastructure investment and broader construction activity continue to present opportunities for the Equipment group.
He said, "Prospects for continued growth in product support and rental business remain positive."