A rental partnership agreement has been signed between Manitowoc's tower crane manufacturer Potain, Radius and NFT for the United Kingdom.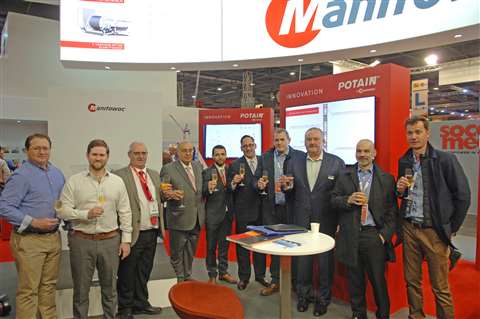 Radius NFT will supply Potain brand tower cranes for the UK market.
Mike Fryer, Radius NFT managing director, commented, "It is great that Manitowoc recognises both Radius and NFT as their partner in the UK. The manufacturer understands our business which reinforces our position in the UK tower crane market."
Nabil Al Zahlawi, NFT president, said, "Partnerships are important in our business – you cannot do it alone. We are strong because we have a factory behind us, supporting us, in a difficult market like the UK.
"I hope we can do more and more in the UK and develop a better market share. We started with zero cranes and now we have 50. The potential is there, and for bigger cranes, and I hope we will soon reach 100 cranes."
Barry Pennypacker, Manitowoc president and CEO, said, "This industry is very capital intensive; service dependent. It takes a lot of capital. To grow our market share we need to have partnerships and we look forward to continuing partnerships around the world."
The announcement was made on 25 April during the Intermat construction equipment exhibition in Paris, France. It is the first rental presence Potain has had in the UK for several years. The agreement is in place with immediate effect.