Power Towers launches pusharound 'game-changer'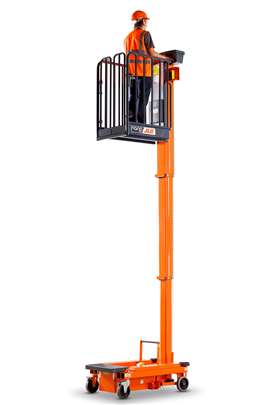 Low level access specialist Power Towers has officially unveiled its latest innovation, the Nano35.
The Nano35 is the first pusharound vertical mast product that can reach 5.5m working height, according to Power Towers, which is a subsiduary of JLG Industries.
It is designed to offer enhanced flexibility and efficiency in tight working environments and comes equipped with a maintenance-free AGM battery and an electro-hydraulic pump, with aim of providing long-lasting performance. With self-locking front wheels, the Nano35 can provide stability when the platform is raised to height.
One of the standout features of the Nano35 is that its contact area is just 1,205m x 0,76m, which allows it to reach into tight spaces. Safety features include a built-in acoustic signal, which serves as an alert to anyone nearby when the platform is being raised or lowered.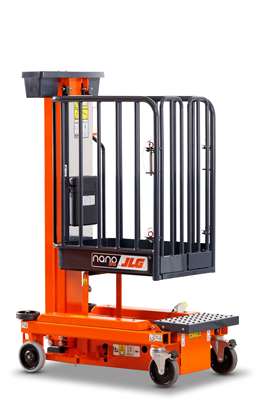 The unit is designed for a variety of users; for example, mechanics, electricians, ventilation installer and painters, as well as beyond construction construction in cleaning, painting, decorating and general maintenance in schools and hospitals.
Richard Puglia, sales director of Power Towers, decsribed the Nano35 is a game-changer. "Its compact design and advanced features make it an ideal choice for a wide range of industries and tasks. We are confident that the Nano35 will significantly enhance the productivity, ergonomics and safety of operators, providing them with a reliable solution for their tight elevated access needs."