Powerscreen brings back Phoenix trommel range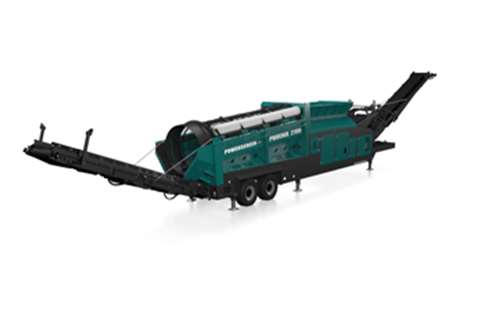 Equipment manufacturer Powerscreen has reintroduced its Phoenix range of trommel machines to its existing product portfolio.
Neil Robinson, Powerscreen's product manager, said: "The global waste management market is becoming more and more prevalent as government initiatives are geared toward better environmental practices, so it is an ideal time to bring back the Phoenix range with its proven track record in recycling applications."
One the manufacturer's original product lines, the range includes the Phoenix 1600, the mid-size Phoenix 2100, which is suitable for CC&D applications, and the Phoenix 3300 model.
Featuring a 180-degree swivel fines conveyor with a 5.7m (18 ft 6in) discharge, the Phoenix 2100 trommel machine can be controlled using a radio remote control that Powerscreen said would help to reduce downtime. It also has the option of either a heavy-duty tipping grid or a double deck vibrating grid.
The mobile crushing and screening equipment manufacturer said the Phoenix range is better for the environment and that it would result in an increase of profits with regard to users' recycled useable products.
Powerscreen has also made its telematics system, Powerscreen Pulse Intelligence, available for use with the models. The system provides owners with the machinery's location, fuel consumption, tonnages, wear rating, operating hourse and maintenance status.