Private instead of police escorts: SC&RA news August 2019
By Mike Chalmers13 September 2019
On 1 January 2019, the Ministry of Transportation of Ontario (MTO) put into effect amendments to sections 110 and 110.1 of the Highway Traffic Act – to allow a certified person who is not a police officer to direct traffic when escorting an oversize and-or overweight (OS/OW) superload.
The move officially phased out paid duty escorts (police) to assist in the movement of such a load – with a contingency period offered where companies can access Ontario Provincial Police (OPP) until there are enough newly certified escorts available through the MTO-approved Certified Superload Escort Program.
Motivation for OPP was to free up the force so it could focus on policing, while also keeping the roads safe. The unprecedented move is a first of its kind in North America; the only other example resides in the USA, when Pennsylvania implemented a similar, albeit smaller-scale, programme in 2017.
Steven Todd, SC&RA transportation vice president, was "fairly concerned at first, but then very encouraged after assessing the training that the Ministry of Transportation of Ontario implemented into the programme."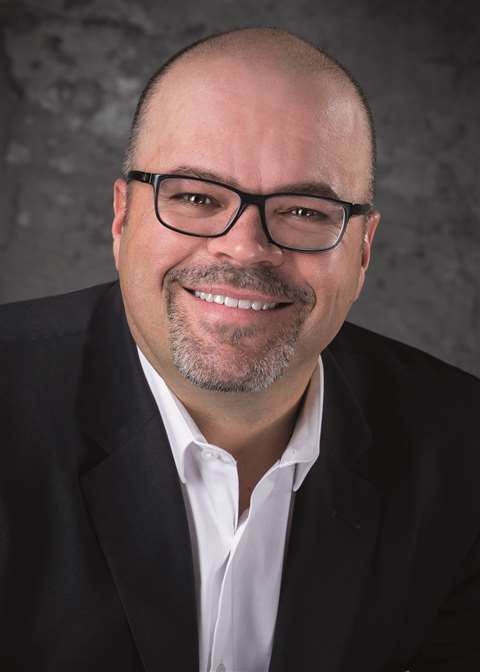 He also knew that SC&RA's Ontario-based members, of which there are more than three dozen, would eventually see a significant cost saving as a result of the phase-out. "Not only will they save money by not having to pay OPP versus private escorts but superload carriers will save substantial amounts of time once more and more certified escorts are trained up."
Since January, a small number of Certified Superload Escorts (CSE) have completed the training, but there is a need to have all potential superload escorts trained and certified by the end of the year. Relatedly, there are now training organisations approved to deliver the Certified Superload Escort Program.
One such company, Precision Specialized, Inc. (PSI), provides that training in addition to its regular heavy-haul services, and they're already seeing the benefits of the MTO's decision. President Ed Bernard considers the phase-out a good fit for his business, and moving forward, the industry overall. "We have our own escorts, and we train – we were one of the first companies that were able to train our own escorts, as well as others – so, in many cases, our guys are better equipped to deal with what comes up simply because they've done it so many times," he explained.
"With some officers, you run into problems occasionally because they've never done it before," Bernard added. "They have the car, and everyone respects the red and blue lights a little more than others, but the knowledge and experience that our guys have far exceeds what any police officer would be able to do."
According to Bernard, PSI has trained approximately a hundred people "…who are not part of PSI." While companies get sorted out and either take the OPP training or seek it out via other outlets like Bernard's, PSI will continue to do it. "Even some of our competitors are asking us to train their guys; they haven't gone through the work of setting up a programme. We actually have a school. Our course is two days, but there are other courses that deal more with construction-type traffic, and they're maybe a little more condensed than ours but, essentially, we do that already."
New normal
All that is not to say particular loads still can't request police escorts, which was actually one of SC&RA's chief concerns. As Bernard pointed out, "In specific cases, yes, you can request them. We did several superloads recently and they gave us the option of using CSEs or four officers – because we were moving at night and I had the choice of either-or. I made the decision to take two of my own CSEs and then I hired two officers – night-time is the right time for the red and blue lights."
Bernard also outlined how, when companies apply for their permit, the MTO will tell them what they want in terms of cars. "Most of the time, they're fine with you using CSEs but, if they decide that there is an occasion where you also need police escorts, then they make that decision. I don't think police escorts are ever going to truly phase out because, as it stands, there always has to be the option, in particular cases."
Regardless of Ontario's new normal, Bernard understands why the MTO went to the decision to phase out police escorts. "It was lack of availability of officers throughout the province – they simply don't have the manpower to provide police escorts for all the loads that are happening," he indicated. "And it's a big province at twelve hundred miles long. We used to have officers with us for a week, depending on the load – so escorting was a substantial undertaking for OPP."
Whether or not Ontario is a test-run for other provinces remains to be seen, said Bernard, for specific reasons. "For example, Manitoba, Saskatchewan, Alberta – they don't really have police escorts. British Columbia sort of has its own program in place, but they rarely have police escorts. Quebec has police escorts, but I wouldn't make any assumptions of that province. And overall, Ontario is made up of a lot of counties, so we're still dealing with a lot of them getting on board."
Up to speed
Since the MTO's amendment went into effect in January, Bernard hasn't heard too much negative feedback from colleagues or competitors. "The people that are prepared for it seem to have no issues, and because we have our own CSEs, once we have our permit prepared, we don't have to wait two days for a police officer," he said. "I can move as soon as I have my CSEs, and I just have to provide my certificate number, the name of the CSE we're going to use – and away we go. With a police escort, you may have waited three or four days before they were available. For us, it's easy, because we're using people that we trained. That said, I'm sure there are some people struggling but, mostly, I haven't heard of too many people having a hard time with it."
From Bernard's perspective, the biggest challenge is likely going to come from outside Ontario. "Maybe from a western region, or from the States, and they're not aware of the situation. We've had those calls too, and we're ready to help in any way we can. But for sure, if you're not aware of the new circumstances, it can definitely be a problem. All the more reason to stay up to speed – stay educated and aware of what's happening within the locations you're doing business."