Productive year for Coates Hire
By Joe Malone22 August 2017
Australian rental company Coates Hire has announced full financial year revenues of US$918 million (€780.84 million), representing a year-on-year increase of 5.1%.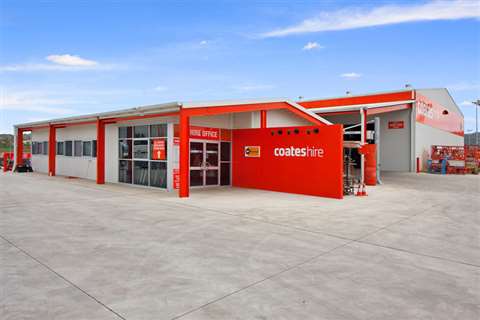 The company attributed its increase to its operations in New South Wales and Victoria, which both grew around 15% for the year, but said conditions in Western Australia were "softer" than the previous year.
The company's earnings before interest and taxes (EBIT) grew 46% to US$142 million (€120.78 million) – a margin of 15.5% on its revenues.
Coates – which is jointly owned by Seven Group Holdings (47%) and private equity business Carlyle Group (47%) – said that fleet relocation, price realisation and branch rationalisation initiatives aided its EBIT increase over the 12 months. It said that new initiatives included a renewed focus on equipment turnaround time (TAT) to enhance its fleet utilisation.
The company has also focused on its balance sheet, and has reduced its net debt by over US$133 million (€113.13 million). Capital expenditure at Coates was US$98 million (€83.36 million), with a further US$35 million (€29.77 million) of equipment ordered, but yet to be delivered.
Looking ahead, Coates said it was well positioned for growth, driven predominately by the East coast infrastructure and construction projects. It added that market conditions in Western Australia would remain challenging.
Seven Group Holdings also owns AllightSykes – a manufacturer of lighting towers and dewatering pumps – which saw a marginal fall in its revenues of 1% over the 12 months, to US$69 million (€58.69 million). Its EBIT also decreased 9% to -US$3.1 million (-€2.64 million).
AllightSykes has a new CEO and leadership team which said it would prioritise increasing the company's responsiveness to customer needs.
Seven Group Holdings has recently announced the sale of its Chinese Caterpillar distributor, WesTrac China, to Lei Shing Hong Machinery, for AU$540 million (€363.15 million).