Proposal for development on stilts
By Andy Brown14 August 2018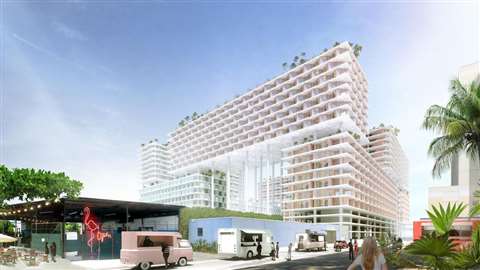 Architects Bjarke Ingels Group (BIG) has produced designs for a 125,000m² development in Miami, US, which would be based on stilts.
The 'Miami Produce' will consist of eight separate buildings containing residential, office and retail space. The building would be 19 storeys high.
BIG commented, "A stack of linear buildings will float above the existing warehouses, generating a large urban courtyard at the centre while forming gateways that open to the surrounding context.
"On top of each building, programmed 'roofscapes' extend the public realm vertically and capture stunning views of downtown Miami and surrounding neighbourhoods."