Public procurement at Euroconstruct conference
By Sandy Guthrie13 October 2016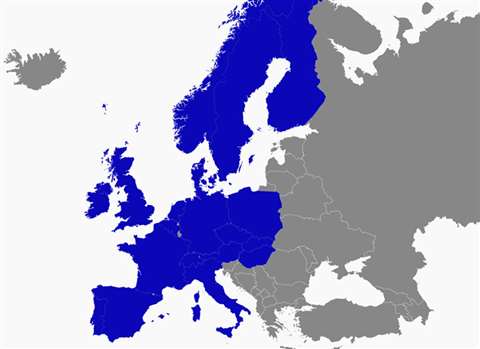 The latest European strategy on public procurement will be presented at the next Euroconstruct conference, and this is said to be a key issue for the construction sector, given that almost a third of all construction activity in Europe is the result of public bidding.
Euroconstruct will be holding its 82nd conference in November, in Barcelona, Spain, and the construction forecasting group will be looking at the latest projections through to 2019.
Euroconstruct has a network covering Austria, Belgium, the Czech Republic, Denmark, Finland, France, Germany, Hungary, Ireland, Italy, the Netherlands, Norway, Poland, Portugal, Slovak Republic, Spain, Sweden, Switzerland and the UK.
In Barcelona, the main topic of the conference will be Overall Economic Trends & Forecasts for the European Construction Markets to 2019. The conference is being organised by Euroconstruct member ITeC.
A representative of the European Commission will present to the conference. ITeC said the new European directives were aimed at transparency and fair play in the process of awarding and contracting.
It added that at the same time, they were also "powerful instruments for accelerating a model shift towards a more digitised, collaborative and ultimately more efficient construction process".
It said the risk of failing to anticipate these changes was high, especially at a time when public budgets for construction were tight, and competition for contracts was becoming tougher.
Also at the conference, the chief economist of Banco Sabadell, Sofia Rodriguez, will contribute an analysis of the macroeconomic climate, which ITeC said would provide the necessary context for the specific forecast for the construction market until 2019.
Euroconstruct was established in 1974 by a number of specialised research institutes and consulting organisations as a study group for construction analysis and forecasting. It has since expanded from the core group to include almost all Western European countries (the European Union and EFTA) and a number of Eastern European states (EU-Accession countries).
The last Euroconstruct conference was held in Dublin, Ireland, and more details of the Barcelona event can be found at www.euroconstruct.org/ec/conference.