Quarter of time wasted in UK construction
By Joe Sargent03 March 2020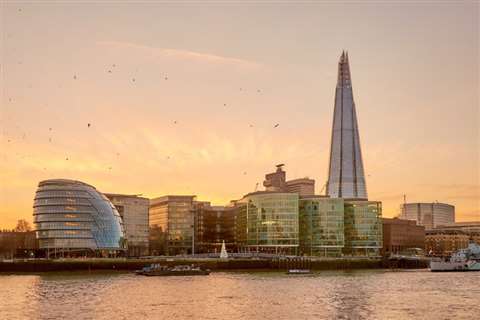 Decision makers in UK construction firms are wasting over a quarter of their time (29%) on tasks that do not add critical value according to research by market specialists Vanson Bourne for Dropbox.
The findings from data in 'The State of Collaboration' survey has revealed that decision makers in the construction sector are spending too much time on administrative tasks, which is preventing them from focusing on creative activities.
To overcome this, 93% of those construction professionals consulted believe that collaboration is critical at every stage of the construction process to avoid unnecessary costs and setbacks later on. However, 55% reported that significant improvements can be made when it comes to collaboration.
Of the decision makers surveyed, 84% in the construction industry agreed that their organisation's ability to finish projects on time is dependent on collaboration tools, with 91% agreeing that streamlining their use of tools and apps could help them save time searching for content and files, making them more productive.
As many as 88% agreed that more projects could be delivered on time if all departments involved – the on-site team, management, architects, suppliers and contractors – had access to live documents and plans in real-time.
Adrienne Gormley, Head of EMEA, Dropbox, said, "The pace of technological change has us racing around from morning until night, working every minute and attempting to squeeze as much as we can out of a day. With concerns about a burnout epidemic on the rise, the way we work needs to change.
"With decision makers being time poor, it is of paramount importance that organisations can reduce this waste and maximise the amount of time that their employees are allocating towards creative and business critical activities."
According to the researchers, collaboration tools are among the biggest investment priorities for over a third (37%) of construction organisations over the next 12-24 months.
In order to achieve successful innovation, 86% believe that their organisations must first increase their investments in a work environment that unifies their content, tools and teams.
Gormley, added, "There are so many upsides to implementing a collaborative working culture, and the organisations who recognise this and take timely action to encourage it, will find themselves ahead of those who fail to recognise the importance, but as much as the prospect of a streamlined, focused future is appealing, it is clear that businesses first need to stop, hit re-start, and work with solutions that reduce the noise, not add to it."