R Collard increases recycled aggregates capacity by 200%
United Kingdom-based demolition and recycling specialist R Collard has announced that its fixed line at Eversley Quarry in the south of England will be fully operational by the end of this month – increasing capacity by over 200%.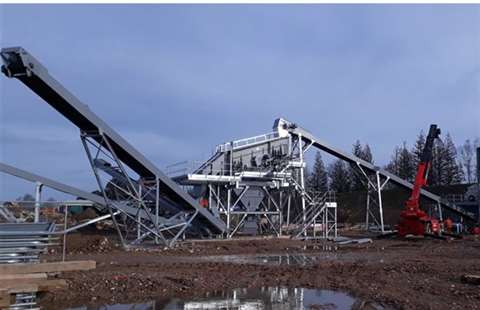 R Collard has invested £2.25 million (US$2.86 million) in the new fixed line, which it says will allow the company to process demolition and concrete materials producing 250 t of high-grade recycled aggregates an hour.
Manufactured by Duo, the plant is bespoke to R Collard.
Once fully tested and operational it will also feed the site's concrete plant in the production of ready-mix concrete.