Raimondi appoints Kwitek as south German agent
By Ian Vallely01 November 2016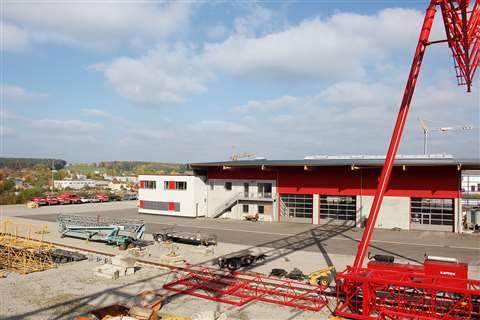 Kwitek Krane has been appointed by tower crane manufacturer Raimondi Cranes as its agent in south Germany. Founded in 1975 by Richard Kwitek senior, Kwitek is based in Regensburg Wenzenbach.
italy-based Raimondi Cranes is owned by KBW Investments. Ahmed Alkhoshaibi, group KBW Investments CEO, said, "Over the course of several meetings, including a visit and tour of Kwitek Krane headquarters, it was apparent that establishing this formal agent agreement would prove advantageous for Raimondi Cranes.
"Germany's consistent construction and commercial sectors are high in opportunity but, like many markets, require a well-established partner who is known in the industry. We're confident that Kwitek, a four-decade strong family business, will take Raimondi's market share to significant heights."
Richard Kwitek added, "Kwitek Krane, currently present on more than 100 jobsites and with a fleet of more than 120 cranes by multiple reputed European manufactures, has executed a full-scale development of new premises including a 26,000 square metre warehouse and yard.
"Kwitek is scaling considerably through reinvesting in the business; this, together with our intention to continue positioning Raimondi Cranes widely, is a result of studying the German construction sector's current needs and room for growth."
The appointment of Kwitek Krane follows the August 2016 appointment of Bennetts Cranes as official Raimondi agent for England, Scotland and Wales.