Ramirent secures rental contract in Sweden
By Joe Malone03 September 2018
Ramirent has secured a long-term rental agreement with contractor NCC for the West Link's Central Station construction phase in Sweden.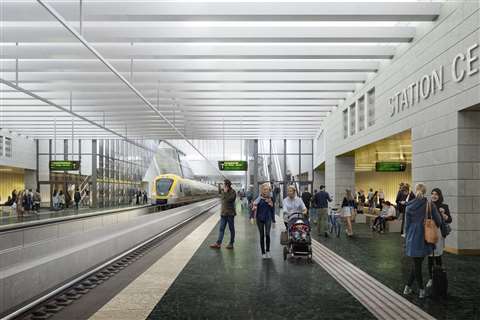 The Finnish rental company will be the complete supplier to NCC for the first phase of the project in Gothenburg, providing equipment and services, including dedicated staff to secure the logistics and safety of the site.
The project, which will be built in co-operation with the Swedish Transport Administration, will constitute four phases, of which Ramirent will undertake one of those, comprising of the construction of a new bridge over the E6, a new underground train station, and a 2km connecting train tunnel.
The project will begin in October this year.
Christopher Ridderstad, business manager at Ramirent West, said, "As the project is both extensive and will extend over a long period of time, we have been planning that for about a year. It is important that we find solutions that are both production efficient and economic."
Meanwhile, Jonas Söderkvist, executive vice president, Group Business Development at Ramirent, said, "The project is very complex and sets entirely different requirements than many other construction sites.
"By having staff on-site, fully focused on logistics and safety, with full transparency and the right expertise, we can ensure a safe place to work together with NCC. Contributing to the workplace safety and efficiency is an important part of all Ramirent's deliveries."