Finnish rental company Ramirent has reported 2018 first-quarter revenues of €176.2 million, representing a 7% year-on-year increase.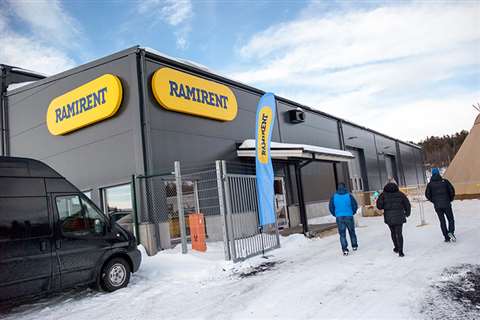 Earnings before interest, taxes, depreciation and amortization (EBITDA) grew 15% for the period, to €49 million.
Ramirent said that all its markets performed well, with Sweden the standout. Indeed, a much-improved profitability in Sweden was key to its results, while its Eastern European operations also saw growth continue, and Finland, Denmark and Norway all improved.
Tapio Kolunsarka, president and CEO, said, "We had a strong start to 2018 with continued growth momentum and strong profit improvement. Our performance was solid on a broad basis with all segments improving their EBIT for the second consecutive quarter.
"We also saw improvement in internal operations in all segments as per our targets. In summary, I am very pleased with our team's execution of our game plan in the quarter."
Ramirent said it expected growth in 2018, compared to 2017, with longer-term growth in Sweden on the cards, though its shorter-term expectations are more uncertain.
In 2012, Ramirent recorded its highest earnings since 2012, and hailed the company's step change.