Ray Caulfield receives the Lifetime Achievement Award at the European Rental Awards Dinner 2017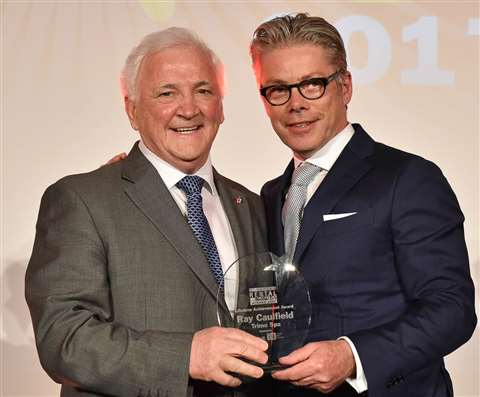 Ray Caulfield, Group CEO of Trime, was presented with the Lifetime Achievement Award during the European Rental Awards dinner, which was jointly organised by IRN and the European Rental Association (ERA), on 3 May 2017 in Amsterdam, during the ERA Convention and IRE 2017.
Ray Caulfield, who recognises a 52 year career of almost constant involvement in the rental industry, with product development and sales being his touchstones, said he was honoured to be recognized by ERA.
At a time when ERA is working closely with the major suppliers to encourage them to develop products designed for rental, the judges said "it is appropriate to be recognising someone who understood very early the importance of the partnership between suppliers and rental companies."
ERA congratulates Ray Caulfield for this well-deserved award.
For more information on the European rental awards, please visit KHL's website http://www.khl-group.com/events/rentalawards/.