ReachMaster debuts track-based scissors
By Lindsey Anderson14 July 2015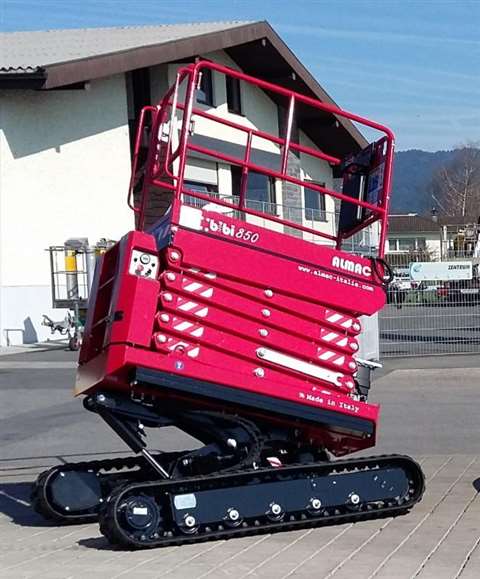 ReachMaster has unviled its newest product offering - a track-based scissor lift with working heights of 25 feet, 11 inches.
The Bibilift 26-BL is "the genius combination of a small scissor stack on a track-based chassis [that] presents a complete new range of use for a much safer and more efficient way to get the job done than ever seen before," the company said in a statement.
The scissor lift features single door/gate access and both a 220v electric motor and a Honda gas engine. It has proportional controls, weighs 4,400 pounds and includes bi-leveling which allows the machine to be set up and reach full height on sloped or uneven ground without the use of outriggers. Bi-leveling can be achieved up to 25 degrees of gradeability and the adjustable tracks can accomodate a 21-degree side slope.
The Bibi 26-BL is suited for a variety of applications including general rental, construction, landscaping, tree care, park maintenance, window cleaning, building maintenance, vineyards, solar park installations, agriculture and more.
The Bibi 26-BL is the tallest unit in a series of nine track-based scissor lifts providing 13- to 26-foot working heights.