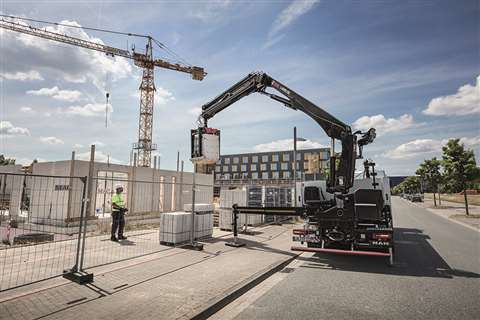 Cargotec was boosted by Hiab and Kalmar in the first half of 2019 while the MacGregor division posted weak results.
Sales were up 11 percent for the group, to Euro 1,767 million, from €1,589 million in the first half of 2018. Hydraulic truck crane maker Hiab sales were up 18 % from €571 to €674 million. At port crane manufacturer Kalmar they were up 9 % from 760 to 828 million. In the offshore crane division MacGregor sales were up 2% to €266 million from €259 million.
Looking at the most recent quarter (Q2 2019 versus Q2 2018), Hiab sales were up an even more impressive 22 %, to €358 million from €295 million. At Kalmar it was a 10 % rise while Mac Gregor posted a 5 % fall, from €133 million to €127 million.
For operating profit in the second quarter, Hiab and Kalmar were up 20 % and 40 %, respectively, to €47.3 million for Hiab and €34.6 million for Kalmar. For Hiab it was the best ever. MacGregor, however, posted a loss of €12.9 million as against a profit of €2.8 million.
Commenting on the results Mika Vehviläinen, Cargotec CEO, said, "The second quarter of 2019 was two-fold at Cargotec. Result at our biggest business area Kalmar developed strongly and its operating profit grew by 41 percent. Operating profit increased also at Hiab and in the second quarter it was the best ever. We made progress in solving the supply chain challenges during the beginning of the year.
"On the other hand, MacGregor's market situation remained challenging and its operating profit declined. During recent years we have already reduced MacGregor's costs significantly, and we will continue with the streamlining during the second half of 2019 as well. We strengthen MacGregor by acquiring of the marine and offshore businesses of TTS Group ASA. All the needed regulatory approvals to be able to complete the transaction have now been received and we expect to close the transaction on 31 July 2019. The scale benefits of the acquisition create opportunity to further improve productivity and global presence. The merger of the two leading companies in their field provides us with excellent opportunities to better serve our customers, strengthen our competitiveness and continue to develop our products and services.
"In terms of orders received, the good development continued at Hiab with orders increasing by 13 percent compared to the comparison period. Kalmar's orders received declined, which was to be expected, as the comparison period's order intake included an 80 million euro agreement to deliver a state-of-the-art, fully automated terminal solution to Australia. At MacGregor the orders received decreased.
"Our service and software business continued to develop favourably. Service orders received increased by eight percent and service sales increased by five percent. Software sales grew by 42 percent. The sales of our services and software business was close to 1.2 billion euros during the last 12 months, keeping us well on track in terms of our target to reach 1.5 billion euros."