Record quarter for United
By Thomas Allen17 October 2019
A third quarter record has been set for rental revenues at United Rentals, according to the company's latest results.
Rental revenues grew by 15.4% to US$2.1 billion, compared to the equivalent quarter in 2018, primarily due to the impact of the BakerCorp and BlueLine acquisitions, which were completed last year.
Within that, general rentals revenues increased 13.7% year-on-year, though operating costs were impacted by repair and repositioning initiatives that resulted in increased repairs and maintenance and delivery expenses.
Meanwhile, the revenues of United's specialty segment – Trench, Power and Fluid Solutions – rose by 21.1% year-on-year, including an organic growth of 10.3%. Higher than anticipated operating costs, including repairs and maintenance, were also seen in this business segment.
The company's total revenues grew by 17.6% to $2.488 billion, and its net income on a GAAP basis came to $391 million, compared with $333 million in the third quarter of 2018.
Also on a GAAP basis, United's adjusted EBITDA (earnings before interest, taxes, depreciation and amortization) showed an increase of 14% year on year to $1.2 billion, while the adjusted EBITDA margin dropped 150 basis points to 48.5%, primarily due to the acquisitions of BakerCorp and BlueLine.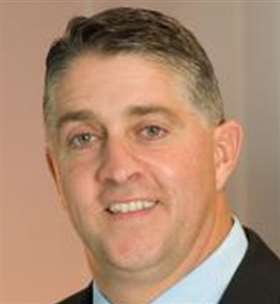 Matthew Flannery, CEO of United Rentals, said, "In the third quarter, we delivered solid revenue growth driven primarily by strength across our core construction markets, partially offset by slower industrial growth.
"Operating costs were higher than expected as we repaired and repositioned fleet. Our updated guidance reflects these dynamics, as well as our expectation for higher free cash flow generation."
In its updated outlook for 2019, the company expects total revenues to be between $9.25 and $9.35 billion. It had previously forecast revenues of between $9.15 and $9.45 billion.
The 2019 outlook for net rental capital expenditure was moderated slightly. The previous estimate of $1.3 to $1.4 billion has been adjusted to between $1.25 and $1.35 billion – both after gross purchases of between $2.05 and $2.15 billion.
Rental gross capital expenditure was just shy of $2 billion in the third quarter of 2019, which was level with the equivalent period of 2018.
Looking ahead, Flannery said that United's customers remain positive about their business prospects next year.
With that said though, he added, "At the same time, we know that lingering economic uncertainty could impact construction and industrial activity."