Recycling and Environmental
Winner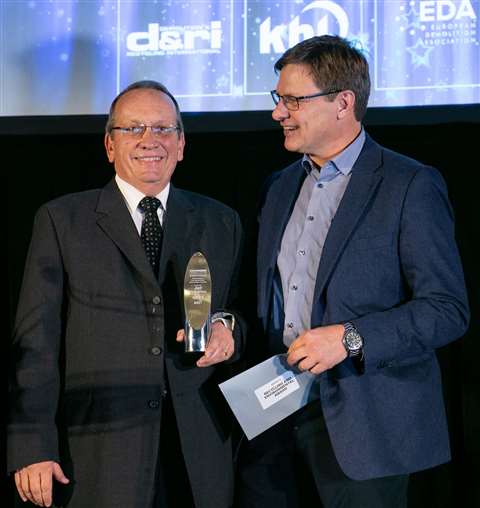 Jet Demolition
Country
South Africa
Project
Demolition of redundant radioactive metallurgical complexes
Also shortlisted
Delta Group (Australia)
Despe (Italy)
Priestly Demolition (Canada)
Veit & Company (USA)
Summary
These are great times for Jet Demolition and its managing director Joe Brinkmann. Clinching a third consecutive awards win in as many events was one thing, but to do in categories as diverse as Explosive Demolition and Recycling and Environmental – with an Industrial award in 2018 linking the two – was something else altogether.
The project took place in Jet's native South Africa, where extensive gold mining had led to expansive metallurgical complexes that produced uranium and sulphuric acid. Having uranium in the ore stream led to contamination throughout.
Four facilities containing gold, uranium, sulphuric acid and pyrite flotation plants were decontaminated and demolished as part of Phase I works of the AngloGold Ashanti Environmental Rehabilitation Programme.
All works were done according to National Nuclear Regulator (NNR) requirements which ensure compliance with local and International Atomic Energy Agency (IAEA) safety standards.
A total of 27,847 t of scrap metals, from plants covering 79 ha (195 acres), were demolished, decontaminated and recycled, with 307,396 man hours worked without a single lost time incident.
"Jet explored and negotiated recycling opportunities on this project that previously would not have existed," said the judges.