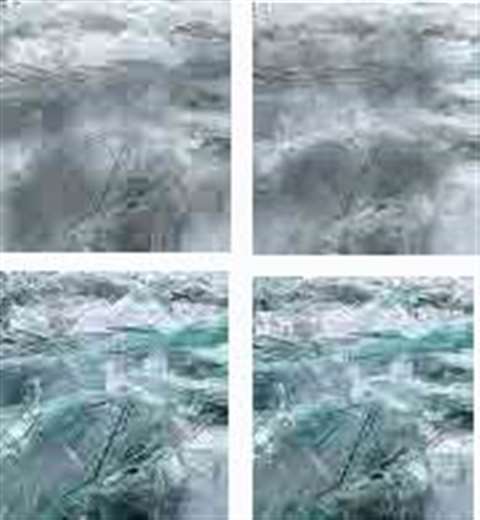 The publication, Recycling Your Window Waste: A good practice guide, is designed to provide window fabricators, installation professionals, site managers and other professionals working in the housing sector with practical guidance on how to recycle window waste.
Research commissioned by WRAP has found that there is up to 500000 tonnes of flat glass waste arising from buildings in the UK alone every year. At present very little of this is recycled, however, says the organisation, the potential is considerable and growing.
The new two-part guide highlights the potential recycling opportunities and the potential cost savings associated with glass from buildings. The guide states, "Clear financial advantages can be gained by reducing waste disposal costs and recycling segregated glass, PVC-U and metals found in window frames."
As the good-practice guide points out, waste management is becoming a significant cost for the replacement window industry. Rising landfill charges and new regulations mean that companies can make major savings by diverting their glass and other waste from landfill to recycling.
From an environmental point of view, says the guide, recycling window waste means that the energy used to produce the window materials in the first place is retained in recycled products such as fibre glass and road barriers rather than being lost through disposal.
But it is the fact that recycling window waste could save money that will perhaps be of most interest to contractors involved in the sector. As the guide points out, if window waste is not being recycled, there is a cost for it be land-filled. In addition, if the waste includes treated timber and lead there may well be an additional landfill costs.
All over the world, albeit to different degrees, the cost of land-filling is increasing and in many cases is having a twofold impact on the window replacement industry. Firstly, landfill charges are increasing the cost of general waste disposal and secondly, in many areas certain materials commonly found in window waste such as lead from glass and some types of treated timber are being classified as hazardous waste. Disposal of waste classified as hazardous is very often significantly more expensive than disposing of 'standard' waste.
So, concludes the guide, "Recycling your window waste can therefore save you money. The more waste materials you can recycle, the less you will need to pay in landfill charges." But, the guide adds, "In addition to these savings, recycling your window waste may even help you to generate new business."
The guide points out that more and more businesses and local authorities are including environmental considerations in their procurement decisions. Some Governments' procurement strategy require local authorities to build sustainability considerations into their procurement strategy, processes and contracts, and there is also evidence to suggest that consumers are increasingly taking environmental factors into account when buying products.
But the main thrust of the guide concerns practical ways in which window waste can be reduced. Working from the premise that the best way to reduce the total amount of window waste is to ensure that as many materials are being recycled as possible, the guide gives some advice for window wasters.
Advice for window wasters
Window waste comprises a range of different materials including glass, timber, PVC-U, various metals and rubber. All of these materials need to be considered separately to identify the most cost-effective waste management option.
The guide suggests starting with four initial practical steps
Step 1: Identify the various waste material types that are being generated (i.e. glass, PVC-U, timber, metal and other wastes).
Step 2: Identify which materials can be segregated and how they can be kept clean. Waste will need to be divided by material type and not contaminated by other substances or general waste in order to maximise their recyclable value.
Step 3: Work out what volumes of each waste are being generated, as this will help to determine the best recycling route and provide useful information for the recycling contractor.
Step 4: Based on the identification of the type and volume of materials that are being generated, identify the materials that need to be separated for recycling and consider the degree of deconstruction that will be required. Again, keep in mind that the more deconstructed window waste is, the less contaminated it should be, meaning more value can be gained from its recycling.
Deconstruction and Segregation
According to the guide, there are various levels of deconstruction which can be used to segregate window waste. This will ensure that there is minimal contamination, thereby maximizing the value of the waste.
The basic deconstruction procedure for window waste
1. Remove glass from frames
a) Double glazed, PVC-U frame
Remove double glazing units
Remove aluminium spacer bars, silicone gel and sealant to get two whole panes of glass
b)Single glazed, timber frame
Segregate single pane glass from timber windows
2. Timber frames without glass
Remove all metal and fixings
Reduce size to bar lengths
3. PVC-U frames without glass
Remove gaskets (rubber) and beadings (co-extruded profiles)
Remove fittings and fixtures
Reduce size to bar lengths
Remove reinforcement bars
How to deal with the waste produced
Having decided to reduce waste costs by recycling window waste, the guide suggests that it is important for companies to decide between working in partnership with a single waste contractor or coordinate the recycling themselves.
The guide says, "If you decide to work with a waste contractor, you will first need to identify a suitable company in your area. Once you have identified a suitable partner, you will need to discuss the types of material that you want to recover, the size and number of skips and the frequency of collection that you will require. To negotiate a good deal, it is advisable to do some research into the market value of the waste materials you are generating and find out where the nearest reprocessing facilities are located. It is also a good idea to request an audit trail so that you can be sure that the materials are going to the agreed reprocessing facility."
"If there are no suitable contractors in your area or you would prefer to manage the process yourself, the best place to start is by identifying local re-processors for the waste materials you will be generating. Finding local metal re-processors should not be a problem, but it may be more difficult to find local recyclers of glass and PVC-U. Most large operations will have networks of local depots so it should be possible to find one that is not too far away. If the material is of a specification they accept and is clean, most re-processors will usually supply skips and may pay for the haulage. Haulage is normally the main cost, so the nearer the re-processor the better. As for working with a waste contractor, it is worth doing some research to make sure that you are getting a good deal from your re-processor. It may also be worth investigating if there are any opportunities to work with partners from your supply chain to recycle your window waste. By working in partnership, it may be possible to identify more economically viable or efficient options than coordinating the recycling yourself."
Then, as the guide is keen to point out, the next important step is to keep the recyclable materials separate and clean. "To maintain the value of your window waste, it is important to try and keep the various materials as separate as possible. Remove mastics, foam, cement and other contaminants as far as possible. Even a small amount of a significant contaminant (such as building rubble or general household rubbish) may jeopardise the value of your whole skip, meaning that it has to be disposed of in a landfill. The cleaner the material, the greater its value."
The guide also points out that how waste is transported can play an important role in maintaining quality. If, says the guide, window waste is to be transported in standard vans, they should be kept as clean as possible. It is also a good idea to adapt the van's interior to allow different materials to be kept segregated. For the transportation of glass, it is a good idea to consider placing the separated panes between two pieces of plywood held together by a material ratchet (webbing straps). This will help prevent breakage, keep the waste glass separated from other materials and reduce the associated health and safety risks.
The other possibility is to use skips. There are a number of issues to be considered in relation to skip use for recycled window waste. The first of these is the skip size, which should be determined by the amount of waste you will be generating and how often the skips will be collected. As a guide, approximately 140 complete window frames will fit into a standard 40 yard (30 m3) skip. If window waste is deconstructed and segregated, much more material can be placed into a standard skip as the amount of void space can be reduced.
To help ensure that wastes are correctly separated, skips should be clearly labeled, suggests the guide. Simple signs (eg. 'Glass skip, no masonry') can be used to mark each skip and to identify potential contaminants. The location of skips also needs to be considered carefully. Good skip placement will minimise the distance employees have to carry materials and will help prevent accidental contamination of segregated waste. It is also a good idea to locate skips for recycling further away from the area where waste is unloaded. This prevents the temptation to use the recycling skip for general waste. Keeping skips in a locked area and covering when not in use is the best way of preventing accidental contamination.
World glass production is more than 110 million tones. Europe is the largest glass market both in terms of production and consumption. Total EU glass production is around 28.1 million tonnes a year.
The two biggest sectors in the glass market are flat glass and container glass, approximately 26% (7.4 million tonnes) and 62% of the glass market share by volume, respectively.
The UK replacement window industry for domestic properties consumes around 6.6 million replacement windows each year. The windows that are removed account for around 190000 tonnes of waste material a year - the vast majority of which goes to landfill.
Health and Safety
Obviously, working with glass and window wastes can be hazardous 10 march-april 2005 D&Ri and this introduces a number of new health and safety implications for employers. Employers are advised to undertake risk assessments and develop method statements detailing the procedure for each process involved in the deconstruction and segregation of the window waste. This should include not only working with waste glass but all the materials involved. The guide also suggests that "No deconstruction should take place on clients' properties."
General Do's and Don'ts
DO
Utilise the information provided in this guide and the 'how to' guide for fitters to ensure that your employees understand why you want to try and recycle your window waste.
Provide copies of the PVCU and timber deconstruction matrices to fitters so they can use these on site.
Encourage fitters to keep a clean and tidy van and to keep materials separated and clean.
Adapt the interior design of your vans to allow installation personnel to keep materials tidy and separated at a client's house
Don't
Have installation personnel deconstructing windows at a client's property
Costs of segregating window waste
Relevant costs to consider when looking into the business economics of recovering window waste are:
Staff time
Skip rental
Machinery, equipment and tools
Personal Protective Equipment. (PPE)
According to the guide, labour will be the major cost of deconstruction activities and this will depend on the volume of windows processed. A standard window (with two opening panes), regardless of material type, takes on average 15 minutes to deconstruct. Equipment costs will depend on the degree of deconstruction. Power tools are recommended to increase efficiency and to reduce manual fatigue.
Finally in this brief look at the new guide, the document also suggests some rough material values for the various waste types from windows.
Rough guide to material values
As a rough guide, at the time of publication, the value of post consumer window waste in pristine condition and meeting the required specifications are shown above.