Red Construction Group announces '164% turnover rise'
By Catrin Jones12 January 2023
Red Construction Group has announced that the company has seen its revenue more than double in the last financial year, a 164% increase, facilitated by sustainable growth in regional and project diversification.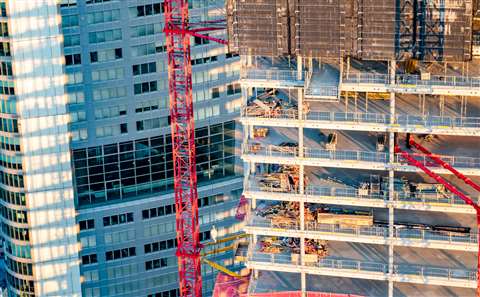 Rising from £24.58 million (€27.7 million) during 2020-2021 to £64.78 million (€72.9 million) during 2021-2022, Red Construction Group has maintained a pre-tax profit of 2.3%, £1.46 million (€1.6 million).
In the past financial year, Red Construction Group also announced a group restructuring to strengthen the businesses. Red Special Projects, the company's newest operating division, was also announced this year, focused on delivering exceptional construction services on building projects.
Graham Sturge, CEO of Red Construction Group, commented, "We continue to build on our solid foundations and in line with our strategic growth plan, we have consolidated our position this year, with a secured order book for the year ending 2023, forecasting revenues of £70 million (€78 million).
"I am extremely proud of what RED Construction Group has achieved in the past 12 months, which wouldn't have been possible without our outstanding team and partners."