ReechCraft debuts modular transport hoist system
By Lindsey Anderson03 February 2015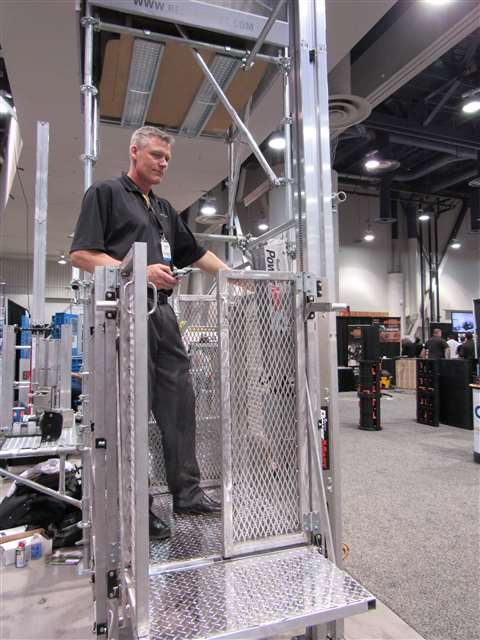 ReechCraft debuted an all new modular transport platform and material hoist unit at World of Concrete, Feb. 2-6 in Las Vegas. The product is a first of its kind for the company.
The material hoist and transport platform can be constructed in multiple ways, including single mast, twin mast and fully enclosed and with small or large configurations. The unit does not require any tools for breakdown and is also remote controlled. It can be broken down to 18 inches in diameter for boiler access.
Single mast configuration is rated up to 750 pounds and twin masts can support 1,500 pounds. Maximum height is 200 feet with tie spacing at every 18 feet. It can climb 18 fpm.
Safety devices include a drop/stop lock pawl, overload clutch, overspeed brake and safety switches. The mast configuration type is is interference locking cam.
"This can be used for general restoration," said Jason Sohljem with ReechCraft. "It is also rental-friendly."
ReechCraft experienced good growth last year, Sohljem said, and expects this year to be up over 2014.
The unit will be in production in Summer 2015 and is currently geared toward the North American market.