Registration open for Lift & Move USA
By Laura Hatton27 May 2015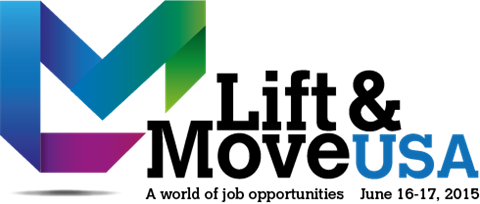 Registration is open for the Lift & Move USA conference, an event aimed to promote careers in the crane, rigging and specialized transport industries.
The event, to be held 16 to 17 June in Chicago, Illinois, USA, is organised in co-operation with SkillsUSA and aims to attract high school and college students to the industry. It is also an opportunity for employers to find the next generation of operators, engineers, riggers, mechanics and sales staff.
The Specialized Carriers & Rigging Association (SC&RA), KHL Group and the National Commission for the Certification of Crane Operators (NCCCO), will jointly hold Lift & Move USA.
During the two-day programme, students will be provided with advice on careers and job opportunities working with crane rental companies, specialized transportation businesses and equipment manufacturers. An evening reception will be hosted at Imperial Crane, which is supporting the event, near the venue hotel, the Chicago Marriott Midway.
Joel Dandrea, SC&RA executive vice president, said, "Our industry creates thousands of rewarding jobs every year - jobs that offer the potential for long-term careers. Lift & Move USA will promote these opportunities to the next generation of employees, highlighting all sorts of jobs, from crane operators, truck drivers and CAD design engineers to mechanics, welders and sales staff."
James King, KHL Group managing director, said, "KHL is delighted to be involved in Lift & Move USA. Recruitment of young staff is crucial to the long-term success of businesses, and this event will provide the US crane, rigging and specialized transport industry with a fantastic shop window for potential employees."
For more information and to register for the event visit www.liftandmoveusa.com