REM is automated for the people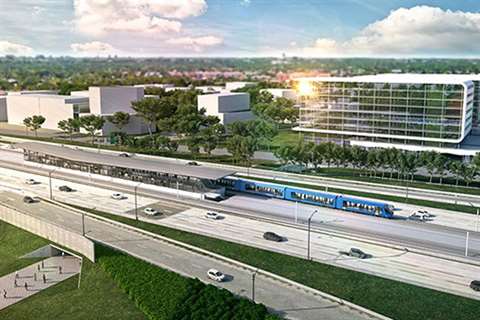 A light-rail project in Montreal is set to receive CA$1.28 billion (US$969 million) in funding from the Canadian government.
The Réseau électrique métropolitain (REM) light rail network now has three shareholders, the others being CDPQ Infra, a subsidiary of Caisse de dépôt et placement du Québec, the Government of Québec, whose commitment was confirmed in March.
The investment in the rail network now totals CA$5.23 billion (US$3.95 billion). Work is expected to begin later this year, with the first automated trains expected to be in operation by the end of 2020.
When completed the fully automated REM system will be the fourth-largest of its kind in the world. It will extend to 67 km and include 27 stations, connecting downtown Montreal, the South Shore, the West Island, the North Shore and the city's airport.
In a statement, the Canadian prime minister, Justin Trudeau, said, "The REM is one of the most ambitious public transportation projects in our history. In addition to making it quicker and easier for millions of Quebec residents to get around, the REM will reduce the number of cars on the roads, help ease traffic and make the air cleaner."
More than 34,000 direct and indirect jobs are expected to be created during the project's construction, while more than 1,000 permanent jobs will be created upon its completion.