Renewable energy powers first zero-carbon city in the desert
By Becca Wilkins16 May 2008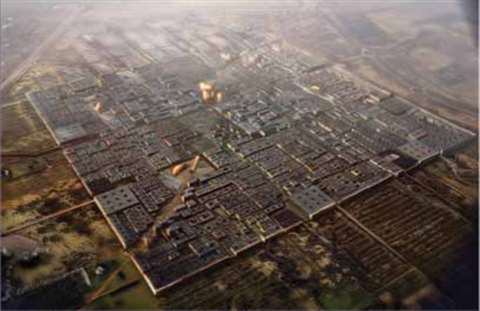 The first zero-carbon city, powered entirely by renewable energy, is underway in one of the world's largest oil producing countries according to a New Scientist online news report.
Officials from Abu Dhabi, the capital of the United Arab Emirates (UAE), are planning a US$ 22 billion development known as the Masdar Initiative.
"This is going to create huge business and research opportunities to get beyond where we are today," Khaled Awad, of the government-owned Abu Dhabi Future Energy Company said.
Mr Awad added in the report that he sees the city, which will house an alternative energy research institute, as an investment in alternative energies that will eventually replace oil.
"For Abu Dhabi to maintain its market share in energy, it must develop other forms of energy," he said.
The city will house 50000 residents and will also include commercial buildings and light industry, according to the report.
It added the Abu Dhabi government has committed US$ 4 billion for the project and plans to raise another US$ 18 billion.
Solar power, in the form of photovoltaic panels, concentrated solar collectors, and solar thermal tubes will provide 82% of the city's energy needs.
An additional 17% of the city's power will come from burning composted food waste in a highly efficient method that developers say will emit greenhouse gases at a rate 10 times lower than if the food were allowed to decompose in a landfill.
The remaining 1% of the city's energy will come from wind turbines.
"It's a new scale of sustainable development where we can take what we have learned with buildings and apply it to the city," Gerard Evenden of Foster and Partners, the company that designed the city's layout said.
Cars will be banned within Masdar. Instead, a light rail system running through the city centre will connect it to the rest of Abu Dhabi.
"It's not just the buildings, it's how power generation, water management, transportation, and urban planning all come together," Charles Cooney of the Massachusetts Institute of Technology (MIT), US, said - who assisted in the planning of the city's research institute.