Renta Group buys Ausa site dumpers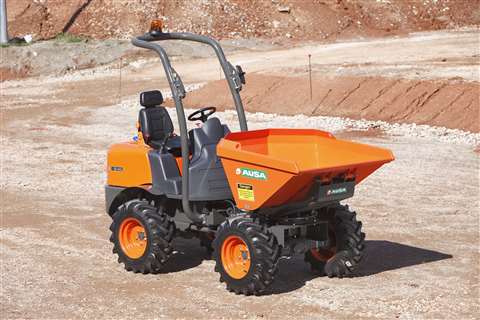 Manufacturer Ausa has signed an agreement with rental company Renta Group Oy for the supply of articulated dumpers.
The first machines will be deployed at Renta's locations in Poland.
Ausa said the deal is a significant move in strengthening its position in servicing the rental sector.
Renta Group has acquired an unspecified number of units of the D150AHG with a load capacity of 1,500 kg, the D300AHG with a capacity of 3,000 kg and the D450AHG with a capacity of 4,500 kg.
The machines are equipped with hydrostatic transmissions, four-wheel drive and swivel skip.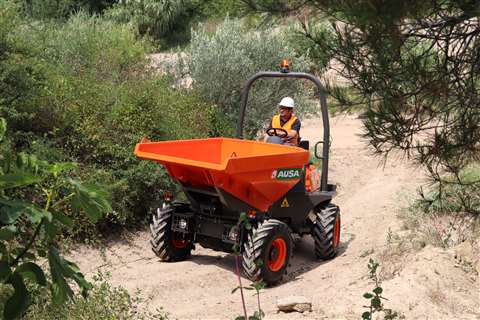 Renta Group was founded in 2015 in Finland now also has a presence in Sweden, Norway and Denmark and Poland.
Dawid Kunaszyk, Purchasing and Asset Manager of Renta Poland, said the new dumper models would help the growth of its business in responding to demand from public works and landscaping projects.
He added; "Ausa is a renowned manufacturer in the market with whom we share the objectives of innovating, offering reliable products and continuous pursuit of customer satisfaction".
Rental Group ranked number 51 in the recently published 2021 IRN100, International Rental News' league table of the top 100 rental companies in the world based on the previous year's revenues.
Mariusz Pierzchała, Area Manager of Ausa said, "This agreement with Renta Group Oy ensures that we will strengthen our position in the rental sector in a market in which we are noticing significant growth in the demand for construction machinery.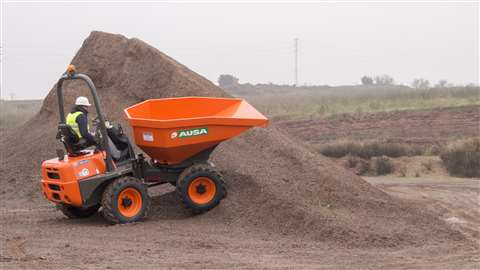 "The rapid development of Renta Group Oy highlights the wise decisions it has made since its creation, so we are proud that it has seen in our products the best option to continue its expansion."
AUSA is headquartered in Barcelona, Spain, and manufactures compact all-terrain vehicle. It operates in 90 countries, with subsidiaries in Madrid, France, the United Kingdom, Germany, the US and China.