Renta moves into Poland
By Thomas Allen07 April 2020
Finland-based rental company Renta Group has opened its first depot in Poland, in the city of Katowice, in the south of the country.
Two further depots will be opened in the coming weeks, in Krakow and Wroclaw.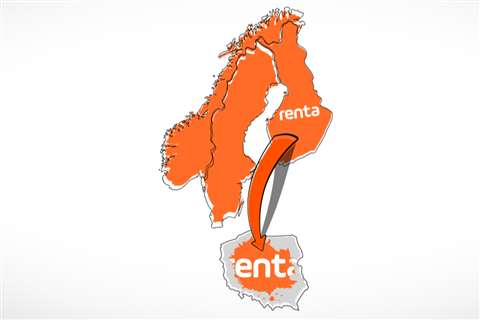 Kari Aulasmaa, CEO of Renta Group, said, "The Polish rental market is substantial in size and is one of the biggest growth potentials in the Baltic Sea region, which is our targeted area.
"These openings in Poland show that Renta is consequently executing its internationalisation strategy, despite the changing economic environment. It's clear we had to adapt our plans to the current situation, but the group's long-term target remains the same – to become one of the leading companies in the region."
Renta Group established its subsidiary Renta Sp. z o.o. in Poland in September of last year with the intention of becoming a key player in the country's rental market by building a nationwide network of depots.
Beginning as a greenfield operation, over the coming years Renta's Polish subsidiary will be looking to acquire other rental firms, with the ambition of having at least 20 depots in a few years' time.
Country Manager Tomasz Walawender said, "We are at the beginning of our journey together with Renta Group and we are very excited about it despite general problems with the pandemic.
"Even though we are not very lucky with timing, I believe that our very engaged Polish team, supported by colleagues from the Nordics, will fulfil the group's expectations.
"These openings are just the first step on a road which leads us to become an important part of the modern rental company, Renta Group."