Renta predicts demand with AI
By Thomas Allen22 April 2020
Finland-based rental company Renta Group has begun to use artificial intelligence (AI) to predict customer demand, through a partnership with Trackunit.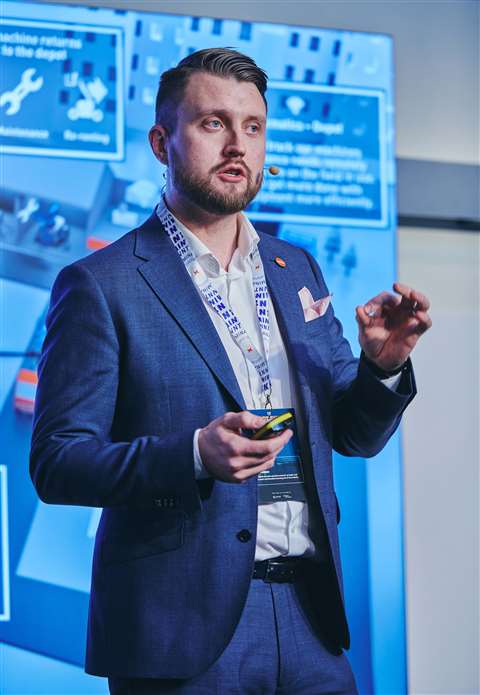 The AI model, which is currently being piloted in Finland, uses location data from Renta's fleet to predict what equipment is likely to be in demand in the near future.
Based on this, Renta can then prioritise servicing on recently returned machines that are most likely to be requested by customers again.
Joel Särkkä, Chief Innovation Officer at Renta, said, "This enables us to better serve our customers because there is a greater likelihood that the machines they are demanding are available."
He added that it helps to increase utilisation rates; "It also ensures that we don't have to over-invest in our existing fleet because it can allow us to serve more customers with a given number of machines."
The technology is due to start rolling out in February and will be used across all of Renta's regions of operation – Finland, Sweden, Norway and Poland – by the end of 2020.
In the future, Renta also plans to incorporate weather data and information from large construction sites into the model to improve its accuracy.
Recognising the pain point
This project came as a result of a workshop Renta held with its main telematics provider Trackunit. Return inspections were recognised as a pain point in Renta's processes and the difficulty of predicting demand was identified as central to this.
Almost all of Renta's large machines are telematics-enabled, according to Särkkä, and the firm is installing telematics on the remaining equipment.
In fact, the company has entered a partnership with Heal, an open business platform co-created by Stora Enso and Trä Group, to track smaller equipment.
Partnerships are important to Renta's strategy. The company has created a new division called Renta Digi Office, the function of which is to create solutions and services for business needs.
Digi Office brings together a team of about 30 people from across Renta's various business units, plus an equal number of external partners such as developers and data scientists.
Särkkä said "This is not a single player job. It is essential for us to collaborate with all of the parties and partners we have to eliminate downtime. It is not something one northern European rental company can do by themselves, but we need help from others to do it."
He stressed the importance of nurturing an ecosystem; "We have 25 companies involved in our Digi Office team. You don't necessarily need to have the talent in-house; you can work with external partners."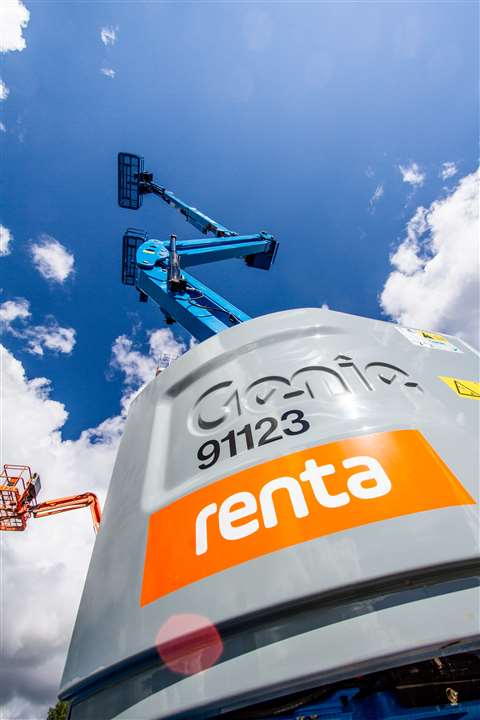 He added, "We understand we are not a software company, so in order for us to attract the top talent we have to build up these ecosystems and find the relevant people to work with."
Offering advice on how to go about implementing AI, Särkkä stresses the importance of being clear about what you are aiming to do, how you propose to do it and why you are doing it.
He adds, "Make sure you impact one of your core business processes with it. It's far easier to generate additional value when you are improving something that already exists."
Keep it simple
Simplicity is also important. If interaction with AI is not made effortless, it will not be adopted, in Särkkä's experience.
It is easy to be baffled by all the possibilities that AI presents and not know where to begin; "Where can this go? What is possible? Our minds are running with all the possibilities and we have lots of ideas," says Särkkä.
But he insists that rental companies must just take the leap and start on something; "You will make mistakes and get sidetracked, but this is what happens when there is no charted pathway.
"One of the most important things is to be able to tolerate failure and learn from it."
Looking ahead, Renta has twelve different AI initiatives that it intends to push, including a model for predicting return dates.
Särkkä sees AI as a way for the company to make better decisions that will improve the company's operations and its customers' experience; "We see tremendous possibilities in AI."
Renta is a fast-growing Scandinavian rental company that was founded at the start of 2016. It now employs approximately 700 people and turned over €195 million in 2019.
An interview with Renta's CEO, Kari Aulasmaa, can be read here.