Rental Equipment Investment Corp aims for growth
By Helen Wright26 January 2015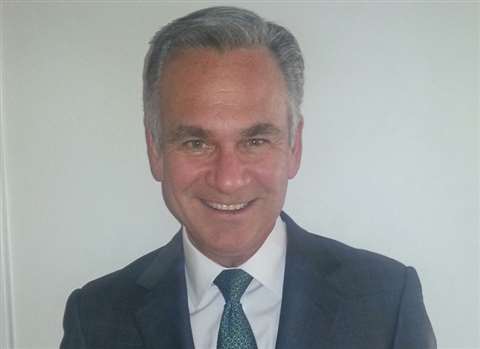 A new US rental company established by former Neff Corp CEO Kevin Fitzgerald has made its first acquisition and outlined its growth strategy in this busy market.
Speaking to IRN, Mr Fitzgerald – who was CEO of US rental company Neff Corp between 1995 and 2000 – said his new venture, Rental Equipment Investment Corp, was a holding company set up in late 2014 with the purpose of getting into the rental business.
"The idea was to look at smaller rental markets that we feel would be a good entry points for us and to grow to a good-sized rental company in the US, establishing a cluster of stores and growing organically, ultimately adding more territories over a number of years" Mr Fitzgerald, who is CEO of Rental Equipment Investment Corp, said.


First deal

And the company has already made its first acquisition – moving to purchase Midway Rental & Power Equipment, based in Montana, at the start of the year. This company has four branches in Montana and provides a range of industrial and construction equipment for rent and sale.
"One of the things that appealed to me about the Midway deal was the broad base of customers," Mr Fitzgerald said.
"There is very little on the core construction side, with the focus primarily industrial, agricultural and some oil. I think oil and gas will be a big boost to a lot of rental companies, and I think having a diverse customer base offers more stability.
"Midway's biggest equipment categories are boom lifts, forklifts and scissor lifts, as well as mini excavators, compaction equipment and air compressors and other categories.
"I think the lifting side of the industry offers a lot of diversity as well – and the longevity of the equipment is much better. We also have a paint shop at the company that will allow us to do refurbishments to equipment."
Rental Equipment Investment Corp is backed by a range of investors from both within and outside the US, but Mr Fitzgerald was keeping tight lipped on the exact details. He said more information would be available later in the year.


Growth strategy

"We plan further deals in 2015," Mr Fitzgerald said. "In fact we're in the middle of something now, so watch this space. Our strategy is to grow through acquisitions and greenfields; we are looking to stand out on a local basis.
"Rental is a competitive market in the US, but I'm not sure anyone really stands out on a local basis. I think there is room for a smaller company to launch this type of growth project, where we can distinguish ourselves."
This year, Mr Fitzgerald said he expected the US rental industry to see top-line growth of around 10%. "The industry is going through a growth phase," he said. "And I think there's room for another round of consolidation by new players."