Rental revenues up 9% at Finning
By Thomas Allen20 August 2019
Finning has reported a 24% year-on-year increase in revenues to C$2.14 billion in the second quarter of 2019, with rental revenues up 9% to C$62 million. Sales of new equipment rose by 24%. Net profits were up 11% to C$88 million.
The Canadian company - which runs Cat dealerships in Canada, South America, the UK and Ireland - cautioned that Brexit uncertainty was impacting on UK customer confidence and that it expected reduced demand for construction equipment in the near term.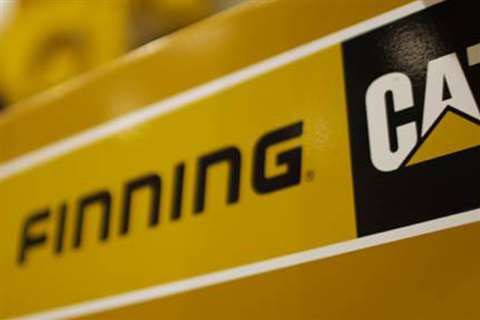 Of its rental businesses, it was Canada that saw the biggest growth, up from C$33 million to C$41 million, driven mainly by power rental projects.
Rental revenues in the UK and Ireland remained flat at C$9 million, while South America saw a drop from C$15 million to C$12 million, impacted by continued political and economic uncertainty in Argentina.
On Brexit, Finning said it was having an impact on customer confidence and activity levels in the UK's general construction and plant hire sectors; "As a result, the company expects reduced demand for construction equipment and product support in the near term.
"The company is monitoring all activities related to Brexit, and has developed a risk mitigation strategy with Caterpillar to manage the impact on the supply chain".
Scott Thomson, President and CEO of Finning, said, "Our strong second quarter results reflect continued focus on managing our cost base, improving the velocity of our supply chain, and leveraging digital technologies to support our customers with their productivity goals.
"Our priorities are to continue to improve South America's profitability through the second half of 2019, and generate higher returns on invested capital in all our regions."