Revenue down at BAM
By Sarah Ann McCay22 August 2013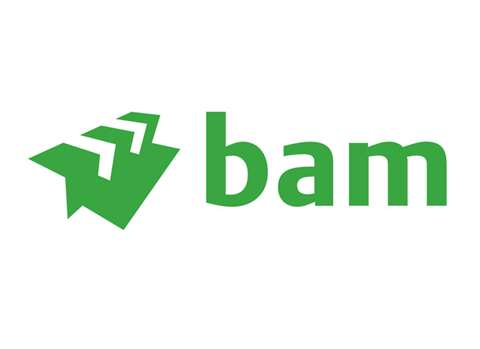 Continued depressed markets in The Netherlands could see contractor BAM cutting up to 500 jobs as the group filed a 4% decline in revenue for the first half of 2013.
Revenue for the first half sat at €3.2 billion, down from €3.4 billion in the same period of 2012.
A poor performance in construction and mechanical and electrical services, and civil engineering had a negative impact on margins, as total results dropped to €11.3 million - a sharp decline from €47.2 million last year.
At construction and mechanical and electrical services, total revenue was down by €148 million to €1.4 billion, a 9% drop from €1.56 billion in 2012. Most of this was due to a further deterioration in market conditions in both residential and non-residential construction in the Netherlands.
However, BAM Group's total order book remained steady at €10.6 billion on 30 June 2013, down slightly from €10.7 billion at year- end 2012.
Nico de Vries, chairman of Royal BAM Group, said, "After a slow start in the first quarter, which was impacted by the hard winter weather, the second quarter of 2013 was disappointing.
"We will cut capacity in the Netherlands by approximately 500 fte (full time equivalents), in line with lower expected activity levels.
"We are de-risking current projects where possible, including strengthening project management. And we are intensifying our initiatives to strengthen further all aspects of our bidding and project management across the group in line with our longer-term strategic priority for operational improvement."
Royal BAM Group expects the result before tax and non-cash impairments in the second half-year of 2013 to be better than in the first half year. However, for the full year 2013, the result is expected to be substantially lower than 2012.