Revenue growth at System Lift
By Euan Youdale16 February 2015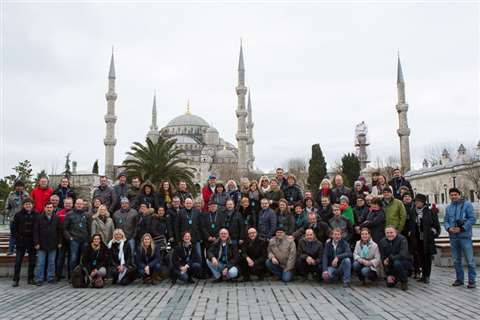 Cooperative rental association System Lift reported a 12% rise in revenue to €147 million during its 2014 financial year.
The year was also marked by fleet expansion, up from 9100 units in 2013 to 9850 units in 2014.
"Increased sales were naturally achieved due this higher number. The excellent utilisation is due to short distances to our customers and our service concept. The constant training of our workers makes for a high level of service," said Mr Mayrhofer, CEO of AVS System Lift.
By the end of 2014 there were 740 employees at the partnership of companies, almost 14% more than by the end of 2013.

Mr Mayrhofer presented the figures at System Lift's 'start of the year meeting' at the headquarters of its new partner, Istanbul, Turkey-based Ayhanlar Istanbul. Mr Mayrhofer said Istanbul and the market in Asia held enormous potential for platforms. "The workers' security is not yet taken seriously enough and conditions are not monitored accordingly by the authorities. Instead of using aerial work platforms for safe access, they are often used only when there is a time pressure on the building site."
Ayhanlar Platform now offers its customers its well-CARD System training courses for platforms operators, with more than 12000 of them now holding the user ID.
Lift Systems has more than 65 partner companies and more than 75 rental locations in Germany, Austria, Romania, the Netherlands, Switzerland and Turkey.