Ridgway in multi-million JCB order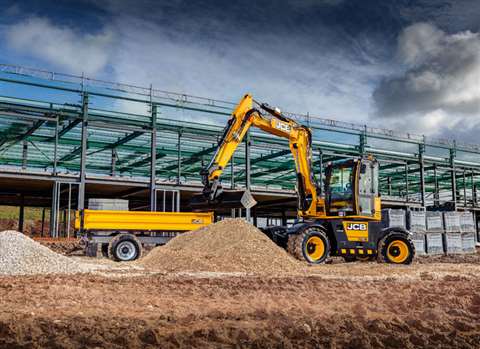 UK rental company Ridgway Rentals has made a 26-unit order for JCB excavators, in a deal worth over £2.5 million (€2.89 million).
The models bought include a JCB Hydradig, JS131 and JS220 tracked excavators, JS145W, JS160W and JS200W wheeled excavators, and 85Z-1 midi excavators. They have been supplied by dealer Gunn JCB.
Ridgway Rentals – originally trading as RAJ Mechanisations Ltd – is a family-owned plant hirer, and was founded by Bob Jones in 1961 as a dealer for JCB machines. Bob Jones' son, Tim Jones, changed the course of the company in 1977 to become a plant hirer and today it remains one of JCB's longest standing customers.
Stuart Jones, Ridgway Rentals' third-generation managing director, said, "We have a long and proud history with JCB and Ridgway Rentals has a strong commitment to supporting British business. The service and support we receive from Gunn JCB is also a key factor in our decision to choose JCB.
"This latest investment sees us strengthen our excavator fleet with high spec JCB models which are always well built and provide good value. Many of the new excavators do not require ad blue and the JCB LiveLink system is extremely useful – enabling us to accurately monitor our fleet's performance and schedule servicing efficiently."