RIP: Tim Watson
By Alex Dahm06 April 2020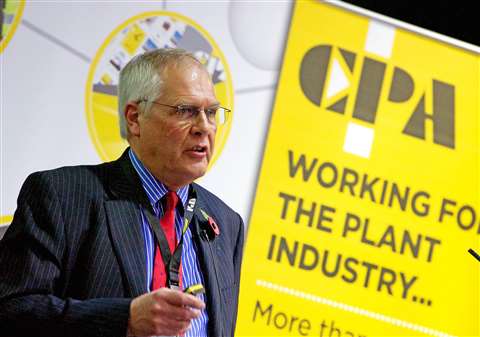 We regret to report the death of Tim Watson, technical consultant at the Construction Plant-hire Association (CPA) in the United Kingdom.
Announcing the sad news, CPA said its "friend and colleague Tim Watson passed away on Friday 3rd April, 2020." He had been undergoing treatment for cancer.
Kevin Minton, CPA chief executive, said, "We send our deepest condolences to Tim's wife Judy and their family. This is an especially hard time for them, as they are necessarily isolated from each other.
"Tim's contribution to the safety of construction plant is almost immeasurable. For over 20 years he worked closely with CPA and the Special Interest Groups, and his clear thinking and professionalism has led to many major improvements in engineering and good practice, which will continue to benefit us for many years."
Tim had other roles through his consultancy business, including expert witness and acting as a Notified Body.