Ritchie Bros' UK record
By Sandy Guthrie30 July 2015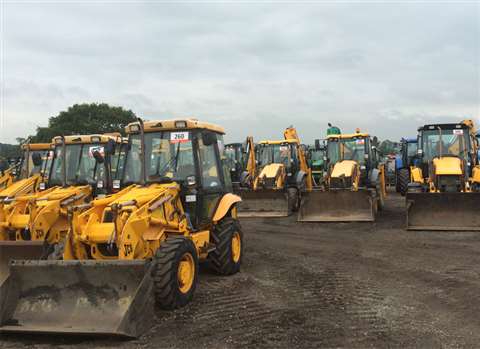 Auction company Ritchie Bros held its 15th and largest-ever auction in the UK this month, selling a site record of more than 1,600 items at Donington Park, in the English Midlands.
The unreserved public auction also set new site records for number of bidders, at more than 900, and sellers, over 120. All items in the auction were sold without minimum bids or reserve prices, and bids were placed in person at the Donington Park auction site, live online and by proxy.
Rupert Craven, sales director (UK & Ireland), said the quality and selection of equipment helped attract bidders from 50 countries.
He said, "With record attendance for this auction, we experienced competitive bidding both onsite and online. It's encouraging to see that even with the strong pound, our UK auctions continue to attract competitive bidders from across Europe and the rest of the world."
Approximately 50% of the equipment in the Donington Park auction was sold to buyers outside the UK. Online buyers purchased 40% of the equipment.
The equipment sold included more than 245 excavators, 145 compactors, 105 telescopic forklifts, 55 scissor lifts, 35 boom lifts and 30 wheeled loaders.
There will be an indepth look at auctions and used equipment in the September issue of Construction Europe.