Riwal App launched for Apple devices
By Murray Pollok19 September 2018
Riwal has launched a Rental App for Apple iOS devices to add to the Android App introduced in March this year. The Apps can be downloaded from the Apple App and Google Play stores.
The App allows rental customers to browse, reserve and schedule aerial work platforms "in one seamless process", and includes a live-chat function. Customers already using Riwal's Access4U customer portal can also manage their rental activity in the App.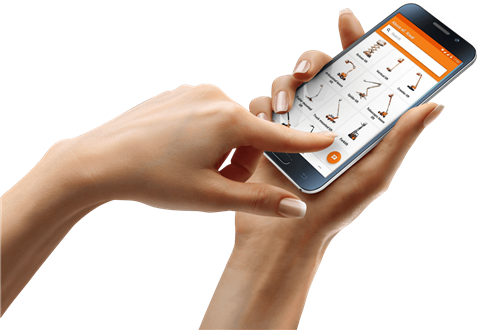 It is available in the local language of all of the European countries in which Riwal operates: Netherlands, Belgium, France, Germany, Poland, UK, Spain, Denmark, Sweden, Norway, Slovenia and Croatia.
Norty Turner, CEO of Riwal, said; "This online platform provides our customers with a digital tool to simplify their way of interacting with us. We are committed to delivering the best customer experience, which now includes the rental app.
"We have created a self-service rental experience that is information rich and is mobile and user friendly to our customers who will increasingly operate in a more digital way."
Riwal said the App was part of its digital strategy to enhance customer connectivity and engage in new markets. "Ultimately", said Riwal, "the app will enhance job-site productivity and the customer experience."