Riwal sells first 100% electric booms
By Leila Steed02 October 2019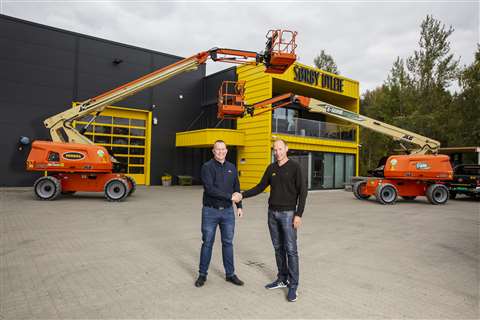 Riwal has sold its first 22 metre 100% electric boom lifts.
Riwal's lead technician Nico den Ouden and his Netherlands-based team converted two JLG 660SJ boom lifts from diesel to electric inhouse. According to the company, the electric machines, which are powered by 230-volt integrated batteries, produce a noise level below 70 Dba and zero carbon emissions.
Commenting on the machines Pedro Torres, Riwal's CEO, said, "We decided to convert these machines with an increasing need for our customers to meet environmental regulations and have more sustainable options when using aerial work platforms."
The two JLG 660SJ boom lifts were purchased by Norwegian rental company Sørby Utleie and according to Riwal, the firm will offer them as an alternative to diesel machines.
Lars Sørby, owner of Sørby Utleie, said, "The focus on sustainability and carbon emission reduction in Norway is very high and continues to increase every day. We are looking forward to being able to help our customers meet government regulations and get their work done as efficiently as possible."