Road construction tech on show at Bauma
By Lewis Tyler10 October 2022
Germany-based Bomag will present modern technologies and machines for use in asphalt and earthworks at Bauma, with the motto "Better. Roads. Road Equipment & Solutions by Bomag".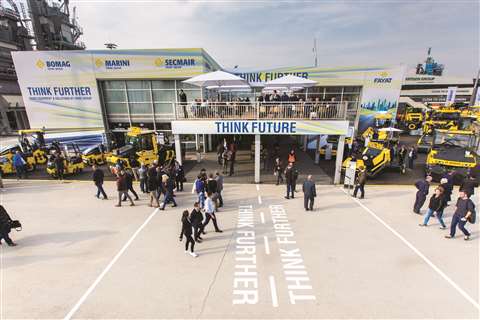 The company, which is part if Fayat Group, will exhibit alongside the Fayat Road Equipment Division and cover the entire spectrum of machines and solutions for road construction at the show.
A wide range of light equipment from Bomag is expected to be on show, with the BT 60 e battery-powered tamper and the BR 96 single direction vibratory plate particular hiighlights, according to the company.
New developments that are being presented to the public exclusively for the first time at Bauma will also be available at the Bomag stand, as well as machines from all product lines.
Bomag says the stand will also include innovative technology products and design studies.
The results of the latest studies carried out by Bomag will also be revealed at Bauma 2022 alongside presenting visionary innovations, such as a variety of driver assistance systems.