Ropes and winches: lifting standards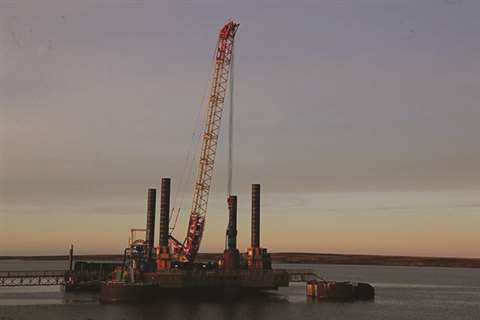 As an acronym, LOLER is an abbreviation of Lifting Operations and Lifting Equipment Regulations 1998. These are UK regulations designed to promote safety by placing a duty of responsibility on people and companies who own, operate or have control over lifting equipment. This means they must ensure all lifting operations involving lifting equipment are properly planned by a competent person, appropriately supervised, and carried out in a safe manner. Although LOLER is a set of UK regulations, they are followed and referenced around the world.
LOLER covers a wide range of equipment, including cranes, winches, and lifting accessories (including chains, fibre or rope slings, hooks, spreader beams, and eyebolts). This means LOLER is of particular relevance to the crane industry where multiple elements used on a project can fall under the focus of the regulations.
LOLER also requires that all equipment used for lifting is fit for purpose, appropriate for the task, suitably marked and, in many cases, subject to statutory periodic examination. This is usually every 12 months, unless the equipment is used to lift people – in which case it is every six months.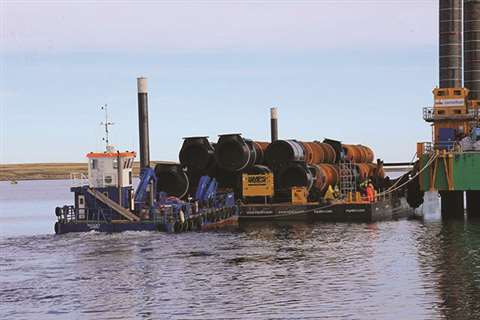 A more rigorous examination scheme may also be imposed when the lifting equipment is used in extremes of temperature or potentially corrosive environments (such as on a seafront). A more rigorous examination may also be implemented when the lifting equipment is subjected to particularly heavy use or could lead to potentially catastrophic consequences if it failed (for example, resulting in multiple deaths).
In addition, records must be kept of all examinations and any defects found must be reported to both the person responsible for the equipment as well as to the relevant enforcing authority.
One such designated 'competent person' responsible for these examinations is Ian Thompson, service and inspection engineer at UK company Rope and Sling Specialists (RSS). The company manufactures, supplies, rents, services, and repairs lifting equipment and accessories. In addition, it provides proof load testing services and thorough examinations to meet statutory requirements.
LOLER inspection for VolkerBrooks
In February 2017 RSS provided wire rope, wire rope slings, web slings, round slings, shackles, hydraulics, and chain slings to UK civil engineering and maritime service provider VolkerBrooks, part of construction engineering company VolkerStevin. The equipment is being used on a £19 million (US$25 million) contract to upgrade defence infrastructure at Mare Harbour on the Falkland Islands.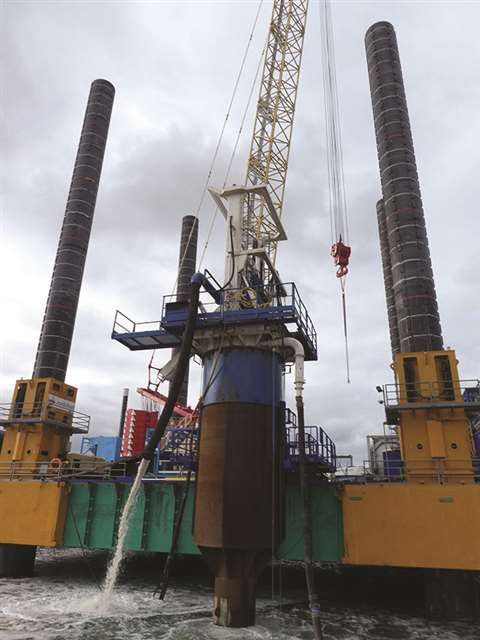 As part of its work for VolkerBrooks RSS agreed to provide the company with a detailed LOLER report. This is where Ian Thompson comes into the picture…
According to Steve Hutin, RSS managing director, "We had a long queue of well qualified engineers who put themselves forward for the project." However, it was Thompson that got it and he spent two weeks in the Falklands completing the inspections. "LOLER inspections are always important and rewarding contracts," Thompson says, "but there is added prestige attached to the Mare Harbour site because of its significance to our armed forces and Falkland islanders. It is also fascinating to witness the role our below-the-hook equipment has played in advancing the project over the last six months. By the inherent nature of LOLER inspections, we get to chart the progress of projects through periodic snapshots."
As part of his duties, Thompson also performed a thorough inspection of a 160 tonne capacity Liebherr LR 1160 crawler crane owned by leading UK crawler crane rental specialist Weldex, at the small settlement on East Falkland, on Choiseul Sound.
"Ian did a fantastic job," says Hutin,
"and this particular project is scheduled
for completion early next year so we look
forward to another round of LOLER inspections, if required."
More information on LOLER is available on the Health and Safety Executive website: www.hse.gov.uk/work-equipment-machinery/loler.htm