Rothlehner upbeat in 2018
By Euan Youdale04 December 2018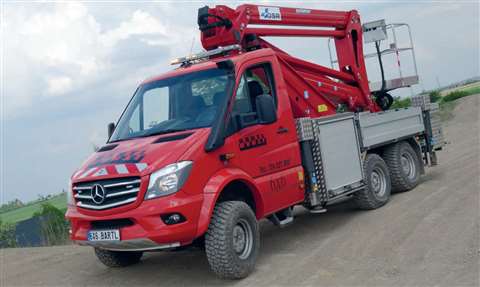 Rothlehner Group's turnover is heading towards €40 million ($45.6 million) for the full 2018 year. This amounts to machine sales of more than 900 units, said the company. Its Service Division continues to develop, with its share of turnover being more than 20%, accounting for €9 million ($10.3 million).
"Sometimes we are asked how we manage this without the aggressiveness which has become increasing prevalent in our sector," said Manfred Rothlehner. "We are perhaps developing slowly, but this is a steady trend thanks to sound work, patience and continuity. As a result, we have also been able to overcome one or two other crises over the past decades."
Rothlehner adds, "And new challenges also arise: a lack of skilled workers, regulatory density and digitalisation are topics which concern us throughout all companies of the Rothlehner Group".
One of those is Rothlehner's Czech company Pracovni, in Prague, which over the past 25 years has developed into a centre of excellence for truck mounted and special superstructures.
Based on the standard equipment of Italy-based GSR, a range of new developments has been planned for the near future, following customer research. This includes all terrains with 4x4 or 6x6 drive (see image) and customised equipment, including firefighting technology.
Furthermore, Pracovni is cooperating with German manufacturer Moog for bridge inspection machines and with Bronto for larger equipment. In September, a Bronto S44XDT was sold to a utility company, via Rothlehner's Nitra partnership in Slovakia, having been equipped in Prague.
Rothlehner's service-based partnership with Bronto in the firefighting segment is also developing positively in Austria and in Germany, said the company, as it continues to extend its Service Division offerings
Of the 200 employees in the group, around 120 are employed in the workshop and service areas. Approximately half of those are with its service provider Lift-Manager in Germany.