RTs from XCMG in Bahamian port
Five new rough terrain cranes have been acquired for Freeport on Grand Bahama Island in the Caribbean to carry out ship maintenance work.
The XCMG cranes are working more than ten hours a day, the Chinese manufacturer said. Felix Fang, project manager, said he was impressed with the performance and reliability of the cranes since their arrival on 1 March 2017. There are two 25 tonne capacity RT25 and three 70 tonne capacity RT70U models.
Full extension and capacity at long reach are requirements for ship maintenance work at the port. Maximum height on the 25 tonner is 33.15 metres while the 70 tonner reaches 60.7 m.
The cranes are designed to have an energy-saving hydraulic system for maximum power delivery which also reduces fuel consumption by 15 percent, XCMG said.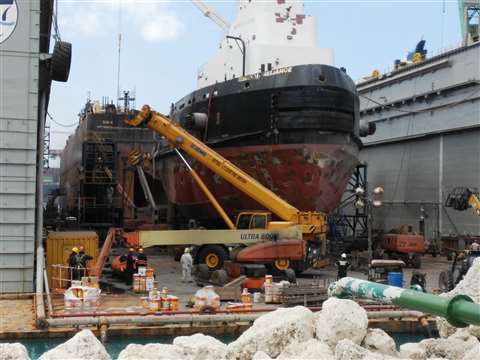 XCMG 70 tonne capacity rough terrain at work in Freeport, Grand Bahama Island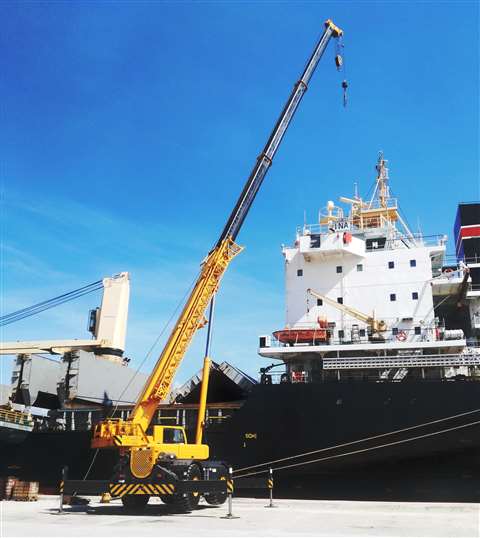 Supporting documents
Click links below to download and view individual files.