Rubble Master happy to take road to the North
Austrian compact crushing specialist Rubble Master has taken its acquisition of Northern Irish screening manufacturer Maximus a stage further with a recruitment event at the company's headquarters in Dungannon.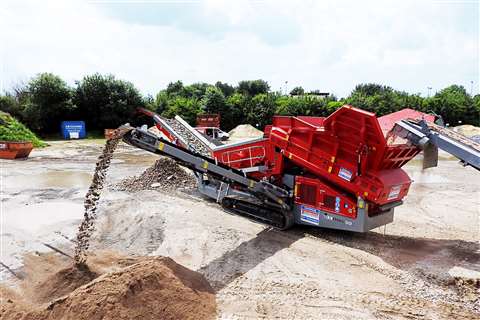 Rubble Master acquired a majority share in Maximus six months ago and views the purchase as a step toward expanding its product portfolio and offering customers a complete range of crusher and screening technology from a single source – including creating new jobs as part of what it calls a "1+1=3" investment.
"We decided to invest in Maximus because Maximus products are a good match for our crushers and our expansion plans," said Rubble Master founder and CEO Gerald Hanisch.
"We know that the region has the expertise and specialists that we need to continue our growth and further cement our position as a driver of innovation and world market leader in mobile crushing and recycling.
"At Rubble Master we are committed to a very special, family like corporate culture that forges ties and is founded on transparency, personal responsibility and openness. The Maximus employees already know about this spirit from the co-operation of the past few years."
Günther Weissenberger, Rubble Master CFO and managing director of Maximus, added: "RM and Maximus have been working together successfully in the screening sector for many years.
"Besides the benefits for the customer that this takeover brings we can exploit synergies in many other areas too. Together we offer an unbeatable product range."
Local Maximus managing director Neil Collins confirmed: "We will invest several million pounds here in Dungannon and upgrade the site. We're looking for additional specialists to develop innovations for both brands and launch them on the market."