Rubble Master introduces RM80 Go model
By Lindsay Gale28 April 2010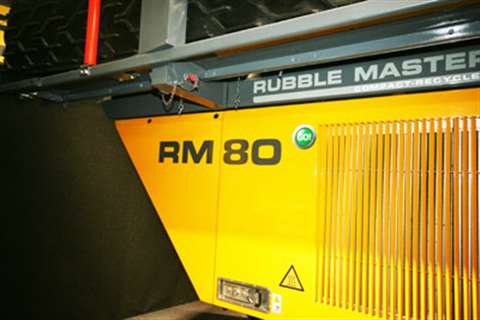 The Rubble Master RM 80 Go joins the RM 70 Go that introduced the concept at Intermat in 2009. The concept provides a mobile crusher solution that is extremely quick to set up and is easy to operate, requiring very little specialised knowledge to produce quality output.
According to Rubble Master CEO Gerald Hanisch: "We used the last year to be able to immediately offer our customers the very latest technological advancements in terms of product development and service. When the economy picks up again - and there are already signs of this - we will have a product portfolio that makes it even easier for our customers to start out in the recycling business."
According to the company, it took the opportunity to extend its dealer network and now has new sales partners in the USA, Switzerland, Poland, the Netherlands, South Africa and India.