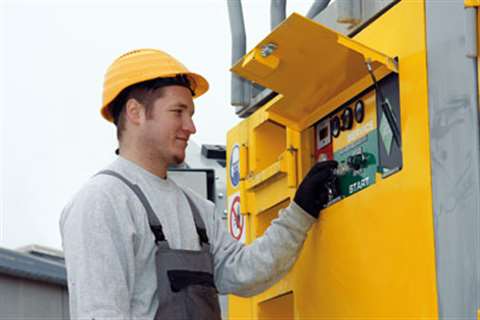 Austrian compact crusher manufacturer Rubble Master has introduced what it calls the Go concept with the launch at Intermat of the RM70 Go. The company says that the new machine opens up recycling opportunities for even the most inexperienced of crusher users. The new concept involves the use of a simple and "intuitive" user interface that makes use of a clearly laid out operating panel with colour coding for all functions that results in an clear overview of crusher operation as well as full control.
According to Rubble Master CEO Gerald Hanisch: "We want to remove every conceivable obstacle to ensure that newcomers are also successful from the very beginning. GO! means that we support customers to such an extent that all they have to do is literally push the button to get started."
The RM70 Go weighs under 20 tonnes, is easily transported even in urban environments and the Go concept ensures rapid and simple set-up. The machine is capable of a throughput of up to 120 tonnes/hour, depending on the material being processed. The Go versions of the machine are expected to be available from mid 2009.