Rubble Master takes majority share in Maximus
By Steve Ducker07 March 2018
Austrian crushing and screening specialist Rubble Master has continued its expansion by becoming majority owner of Maximus, United Kingdom-based screen manufacturer.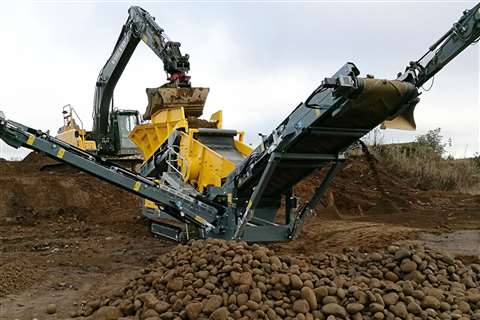 Maximus, which employs 120 people and is headquartered in Northern Ireland, develops and manufactures mobile tracked screens.
Rubble Master – which operates in more than 100 countries worldwide through around 80 sales partners – said the range of products complements its own equipment portfolio and fits with its plans for growth.
It added that the Maximus management team, manufacturing locations and sales and service network will all stay as they are.
"We are convinced that this partnership is a great opportunity for both companies to meet the future challenges of the market," said Rubble Master CEO Gerald Hanisch.
CFO Günther Weissenberger added: "In addition to the advantages for our customers, this takeover opens synergies in many other areas such as with shared suppliers, for example."
The companies have already worked together on the RM HS3500M compact screen, which was developed in a joint project between Rubble Master and Maximus. This successful cooperation in developing new products is now expected to intensify following the takeover.